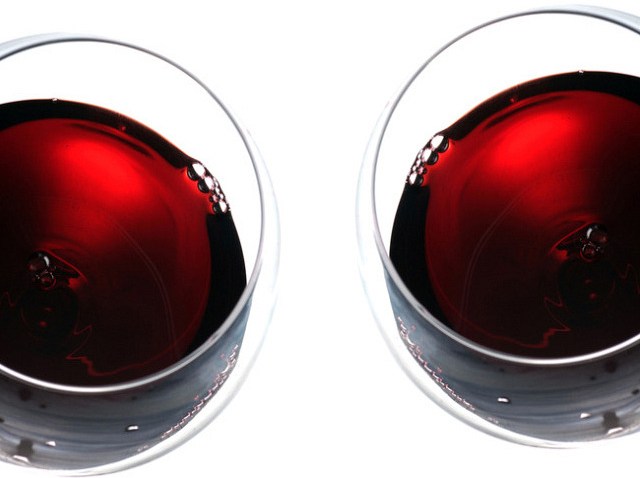 Clearly, there is no shortage of Italian restaurants in this city. But where style meets substance, and quality is equally evident in execution as well as delivery, the glitterati of this city have settle on the same familiar, tried-and-true, Italian restaurants. Boring! Change is good (or so we've been told).

Well, change has certainly come, and Bibiana (1100 New York Ave. N.W.) has made a splash simply because they advertise a decadent, sumptuous and highly inimitable dining experience. With the riveting, elegant decor, you wouldn't expect the prices to be as moderate as they are. Salads, small plated appetizers and desserts run less than $10, and entrees are $15 to $29.

The wine menu is delightful, including an easy, by the glass, red wine from the Campania region called 592. Caggiano 'Tari' Aglianico. I'm a lightweight when it comes to red wine, but this was soothing and easy in its plumy richness.

I sampled two small plates. Worth the reservation is Datteri ($8). Comprised of Madjool dates, ricotta salata, pancetta and almonds, it's a slow explosion of taste morphing from sweet to robust. Polpettine ($8), veal meatballs in sugo finto, are too salty to be eaten alone, but they're a good companion to the free, thyme-based soft bread.

The salty theme reappeared in the branzino entrée ($25), a whole roasted sea bass, rapini cherry tomatoes and a side of broccolini. The sea bass was not complex, and not memorable as a result. And sadly, we were distracted from the sea bass by the too-salty tomatoes and broccolini.
Good thing we had the surprising dessert Bomba Al Cioccolato ($10) to balance out all the salt. Elegant in presentation, the chocolate-glazed milk chocolate mousse artfully covered the base of crunchies and the center of Gianduia custard. The crunchy texture, interspersed with the silky center and light milk chocolate, made us very, very happy.

It's an elegant meal for the price, but don't stress if you can't get a reservation in the publicity crush following Bibiana's grand opening. It's worth a trip to experience this strong entry into the Italian dining scene in D.C.; we just wouldn't say its worth any wait.