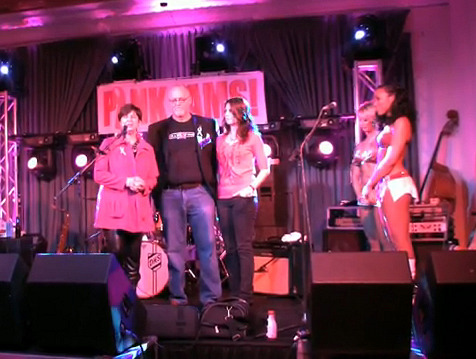 Betsey Johnson -- one of fashion's most over-the-top designers -- is also a breast cancer survivor, and she's headed to a runway show of all-pink style at the Long View Gallery (1234 Ninth St. N.W.).
Johnson and 14 other designers showcase their couture at the Pink Fashion Rocks! show tonight, Feb. 24 at 7:30 p.m.

All pieces will be auctioned after the show with net proceeds going to the Avon Walk for Breast Cancer, the D.C. Fashion Foundation and Pink Jams. The event will also feature a few models who have survived breast cancer and entertainment will be provided by Baltimore's Charm City Devils, Richmond's Louisiana Territory and more.
Tickets are $50.