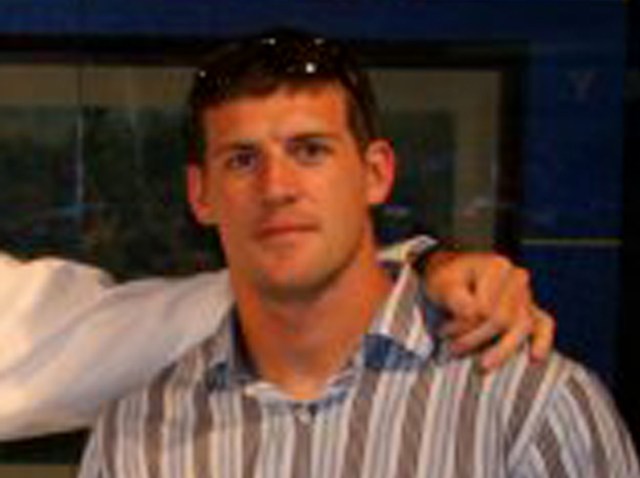 With a chill in the air, Navy Seal Brendan Looney was laid to rest Monday at Arlington National Cemetery. The DeMatha High School graduate from Silver Spring, Md., was killed in a helicopter crash in Afghanistan two weeks ago.
Travis Manion, his best friend and roommate at the Naval Academy, preceded him in death. A Marine, Manion was killed three years ago by a sniper in Iraq.
Looney was devastated. He choked up as he spoke at his best friend's memorial service.
"He was a great friend," he said. "I won't forget him. I'll miss him."
The two young service members became so close at the Naval Academy that they were like brothers. After their 2004 graduation from the Naval Academy, they went off to fight in separate wars.
Now, the two friends are united in once more. They were buried side-by-side.
It is a remarkable story that brought them together. Travis Manion was buried in his hometown near Philadelphia. But after Brendan Looney died, Manion's family found out their son had expressed the wish to be buried beside his friend.
It was difficult for Tom and Janet to disinter their son and move him to Arlington National. All those memories of their young son's death came flooding back. But in the end they knew they were doing the right thing to bury him next to his best friend.
"So many mixed emotions for us to move Travis to this place of honor," said his father.
"It was really hard," his mother added. "The memories all over again. But I know he's at home with the people he fought side-by-side with, and that's where he wanted to be."