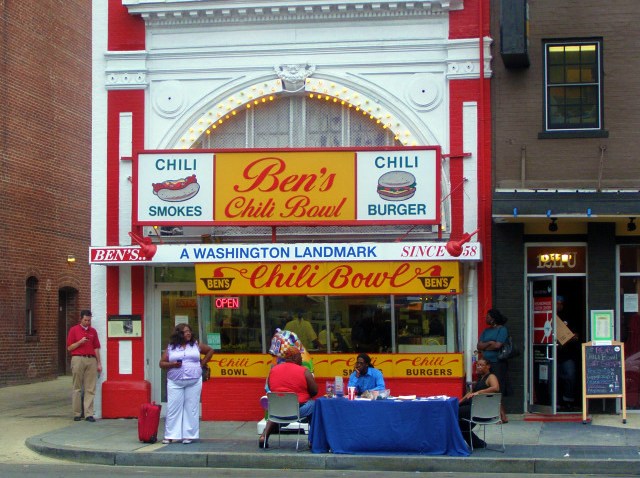 Since we know you're concerned about your lovely figure, we have delightful news -- Ben's Chili Bowl (1213 U St. N.W.) is now offering a veggie dog.

Whether you've noticed or not, Ben's has been dishing up veggie versions of their burgers and chili for years.
"The meat eaters tell me that they actually taste a little bit better than our turkey dogs," said manager Maurice Harcum in a veggie-tastic video. "I love 'em. Every day for lunch, I'm telling you. You got mustard, onions, vegetarian chili."

Ben's Big Blog reports that customers have been requesting veggie dogs for quite awhile -- "though it took some time to find the one that lives up to the quality and reputation of Ben's."
Ben's Chili Bowl: Veggie Dog Take One! from BensBigBlog on Vimeo.
---
Fan, Follow and Text: Get the latest from NBCWashington.com anytime, anywhere. Follow us on Twitter and Facebook. Sign up for our e-mail newsletters and get breaking news delivered right to your mobile phone -- just text DCBREAKING to 622339 to sign up. (Message and data rates may apply.)