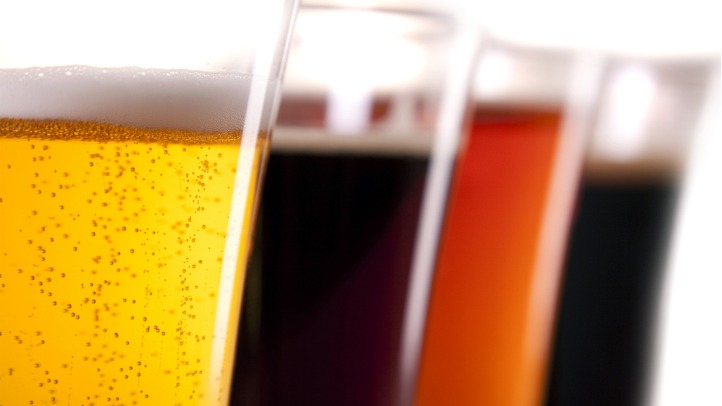 It's time to trade up that Budweiser. We know you can do it.

The first annual Belgian Beer Festival runs June 15-19 at Et Voila (5120 Macarthur Blvd. N.W.). The restaurant recently imported "unusual and rare beers," from Belgium, expanding its menu, said Ann, who is part of Et Voila's management. "We can now please everyone's taste," she said of the flavors that vary from caramel, chocolate, spice and fruit.

The newly imported beers include Bavik, which Ann described as "very light and warm," and the Straffe Hendrik Brugse Tripel Ale: "yeasty, brown and hoppy." A menu staple is the Chimmay Red, which hints at a subtle apricot flavor.

The festival kicks off with a Belgian beer dinner on Wednesday, June 15 with five courses accompanied by beers that are seldom tasted in the United States. The dinner costs $65 per person and reservations may be made by calling Et Voila (202-237-2300).

You can also get giddy at the Belgian beer happy hour each night from 5 to 7 p.m. with $4 drinks and free tastings (beers offered will change daily). Also, daily Belgian beer flights will accent three different beers for 15 bucks.

The bistro will also offer a special menu of foods prepared with beer throughout the five-day fest. This includes a Flemish beer stew, simmered in dark beer and served with Belgian fries.
---
Check Out the Scene: Keep up with what's happening in the D.C. area anytime, anywhere. Follow us on Twitter and Facebook, sign up for our e-mail newsletters, download our iPhone app or join our Flickr group.