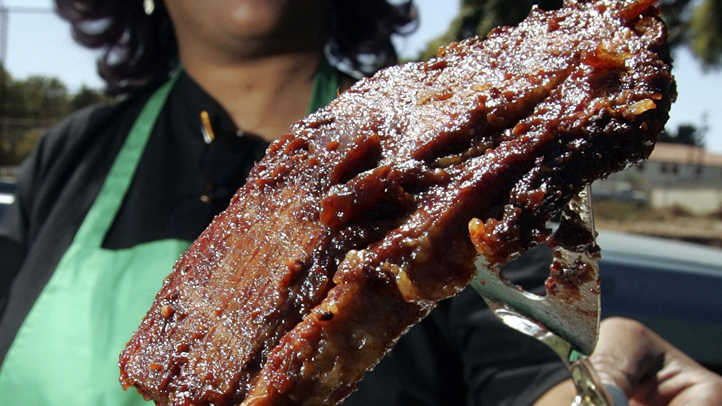 Ahhh yes, the triple threat. You think we're talking about dancing, singing and acting? No no no, not this Friday.
Think beer, bourbon and BBQ!

On Friday from 6-10 p.m., Whole Hog Friday Night Pig Pickin' will commence at the National Harbor. This is your chance to taste 60 different beers, 40 different bourbons, enjoy live music, smoke a cigar and, best of all, eat a whole lotta Q!

Tickets are $65 (only VIP left) in advance and for all you great friends and family members out there, designated driver tickets are available for entry for $25. Your ticket (other than the D.D ticket) will get you a sampling glass for all the things you care to test. BBQ includes pulled pork, ribs, brisket, chickens, sausages…and basically anything you can think of. You can also lounge around and enjoy stories from tasting theater with master distillers, brew masters and pit masters from the deep South.

Seeing as you'll be VIP, you'll enjoy the extras of the event as well as an all-exclusive taste testing experience. You will get access to the VIP tent which featuring special brews and the rare bourbons table.