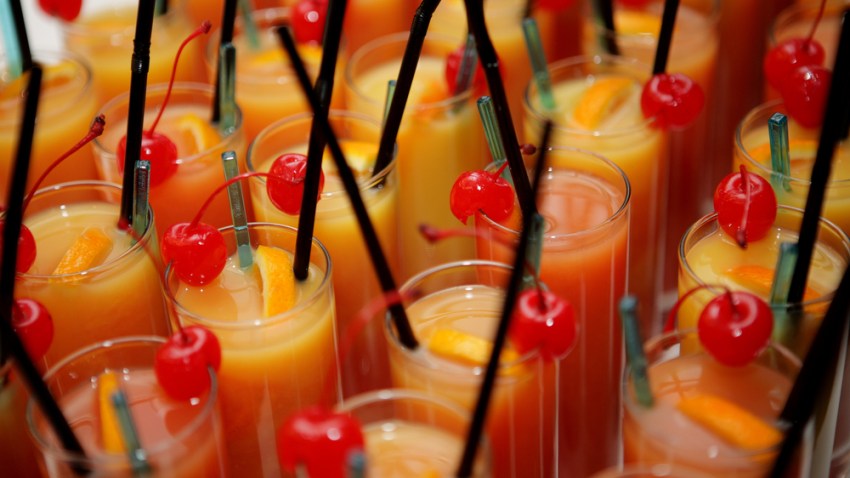 In the world of boutique hotels and uber-chic dining, it can be tough to remain nonchalant. But Bar Dupont (1500 New Hampshire Ave. N.W.) -- and its companion, Cafe Dupont -- didn't dazzle us, despite its gorgeous décor.

Located in the heart of Dupont Circle, the spot's shimmering floor-to-ceiling windows instantly grab attention. Intimate mood lighting, dark wood and clean aesthetics create a leisurely atmosphere for drinking and dining. The outsoor seating is where the action is, though, aided by heat lamps and comfortable metal chairs (not an oxymoron, believe it or not).
A seasonal drink special, Alan's Love," was named after one of the partners of the hotel, The Smirnoff pear vodka-based drink was strong, harmlessly sweet and pleasant. Another drink, the Dupont Passion -- made with passion fruit and Smirnoff orange vodka -- was better.

The roasted free-range chicken breast, served on a bed of mac and cheese duck confit ($17) came a bit cold, and the chicken with an excess of unwanted fat. There wasn't much to steer this dish away from "basic."

The dessert was a small but interestingly presented "deconstructed vanilla cheesecake," as if Jackson Pollock had decided to go into the confection industry. Three different mounds of cheesecake rested on top of blueberry compote, next to moderately sweet whipped cream. Good, but again nothing special.

Perhaps we'll stop by for a drink again sometime, but we'll have to rethink the dinner order.