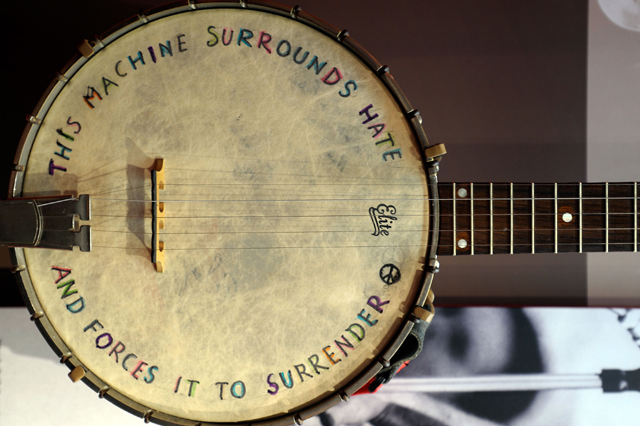 Gone too soon, Banjolina Jolie is playing one last show Friday at Solly's on the corner of 11th and U. Mandolin player and singer Eric Denman moves to San Francisco next week.
This isn't your typical banjo band, and the name should be a pretty obvious clue. The group started when a friend lent banjoist John Sawyko a mandolin. Sawyko and Denman didn't have any experience on either banjo or mandolin, but they shared affection for bluegrass-inflected artists like Old Crow Medicine Show and the Avett Brothers. So they taught themselves to play, thinking it would be fun.
"Fun" is the key word.
The GW alums recruited another, Jon Reiling, to play bass. They began playing live sporadically about a year ago, then found Craig Mills on craigslist to play guitar a couple of months ago.
While they play some of the bluegrass music they love, they also mix in pop covers by the likes of Blink 182, Kelly Clarkson, Tenacious D and even William Shatner, doing something good with music many might call crap (don't step on Shatner or Tenacious D, though). Having fun with it.
That's Denman's MO. With Emocapella -- a vocal group that, obviously, I guess, performed emo standards a capella -- Denman and a former Banjolina guitarist, Dave Shapanka, opened for Taking Back Sunday a few years back.
"It's still amazing to me that we've gotten to a point where people let us play at bars," Denman said, "and it's easily one of the top few things I'm gonna miss when I move."
Band goes on at 9 p.m.