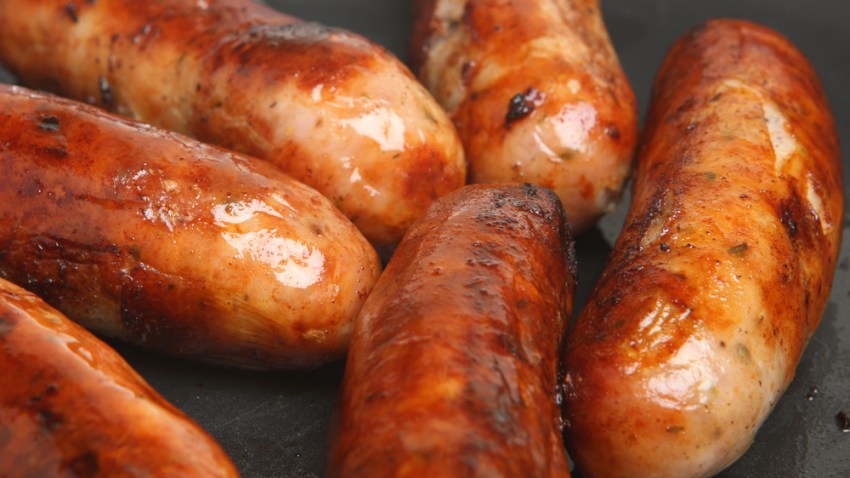 We call them sausages, but our friends across the pond call them bangers. A local British-style pub in Downtown D.C. decided to see if their bangers were more popular than our good ol' American hamburgers.
In the spirit of the World Cup and the opening round match between the U.S. and England, eaters at Againn competed to see which side could order the most plates of their country's favored dish.
Both featured dishes were available at a discounted price of $15 on Saturday only.
While the game was a draw, burgers won mightily -- 115 to 79.
Take that England!