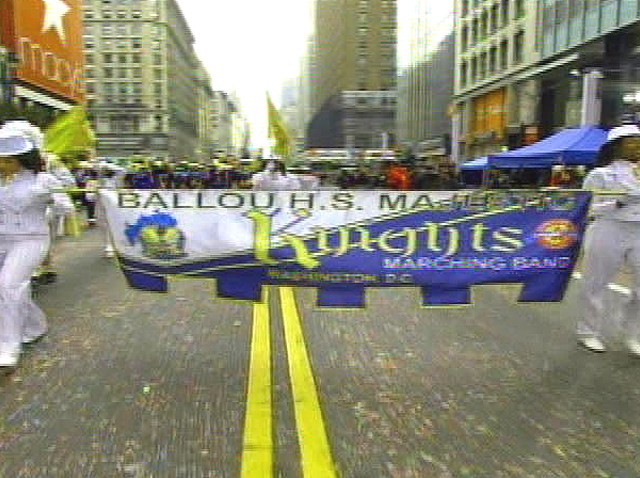 Ballou High School's celebrated marching band took advantage of its invitation to the Macy's Thanksgiving Day Parade to pay tribute to the King of Pop.
The Majestic Knights performed Michael Jackson's "Working Day and Night" -- from the brilliant 1979 album "Off the Wall" -- during the parade Thursday morning. And they even copped some of the late King's moves for their own choreography. (How could they not?)
The band is nationally recognized and has been the subject of a documentary. It was the first time a D.C. high school band marched in the Macy's parade.