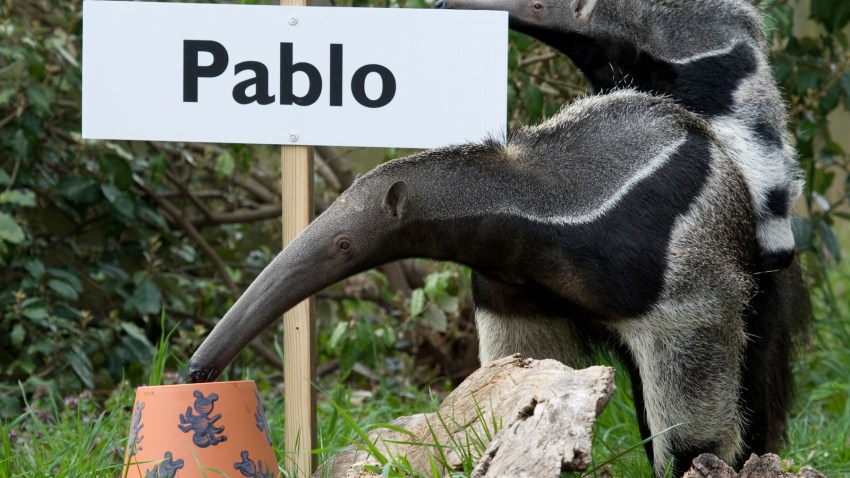 Thursday marked an important milestone in the National Zoo's youngest anteater's life: The day his mother chose his name.
Pablo, the anteater pup born last December, is now the first animal at the National Zoo to have its name chosen by a parent. Well, sort of.
First, members of the public voted online to narrow the name choices from five down to three. The two names eliminated were Termito and Valerio.
The three final choices -- Demetrio, Fausto and Pablo -- were matched with a grapefruit, mango and hard-boiled egg respectively, and placed in the anteaters' outdoor enclosure Thursday afternoon.
Then Maripi was released into the yard, with her pup riding along on her back. Reports the zoo: "After much investigation, she hovered over the flower pot/name Pablo, attempting to get at the hard-boiled egg underneath -- thus choosing Pablo as her four-month-old pup's new moniker!"
We hope he didn't feel like a Fausto.
---
Check Out the Scene: Keep up with what's happening in the D.C. area anytime, anywhere. Follow us on Twitter and Facebook. Sign up for our e-mail newsletters, download our iPhone app or join our Flickr group.