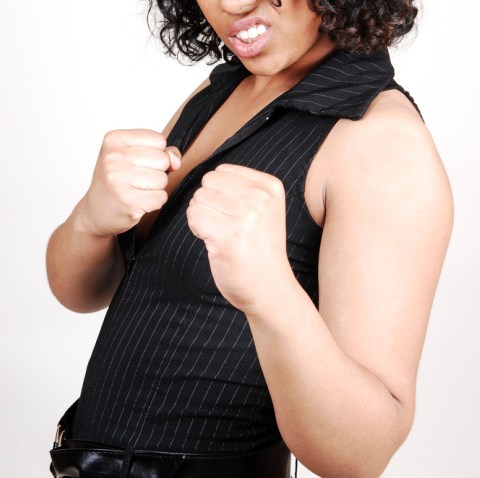 Feeling so stressed or plain angry that you could just destroy something? Just head to the mall. OK, maybe not, unless you're in Shenyang, China. Yes, Shenyang, China where one shopping mall features a women-only "venting store" where fuming ladies can let it all out, reports People's Daily Online.
Ladies have exactly one minute to release all their stress and anger-- by smashing and breaking everything in sight. One and only rule? No men allowed.
The store is divided into different zones -- think living room and bedroom. Right now, a kitchen is in the works. Each zone is complete with props featuring everyday items like second-hand cell phones, TVs, plates and just about anything else you might want to destroy in a sudden burst of rage. Seriously though, after a long frustrating day, doesn't the idea of taking a bat to the living room sound amazing?
No worries, the venting store is careful to avoid any smashing-induced injuries... and potential lawsuits. Every lady is outfitted with motorcycle helmets and gloves in case their minute of rage gets particularly heated.
What's more, the mall offers a voucher to the store if the customer spends a certain amount of money at the mall. Seems like we've officially found something Washington is missing. Wonder how long we have to wait 'til a venting store arrives at Pentagon City? Here's hoping not too long. In the meantime, there's always L.A. Boxing.
---
Let's go Around Town: Keep up with what's happening in the D.C. area anytime, anywhere. Follow us on Twitter and Facebook. Sign up for our e-mail newsletters and find out What You're Doing Tonight with texts delivered right to your mobile phone -- just text DCTONIGHT to 622339 to sign up. (Message and data rates may apply.) Don't forget our iPhone app!