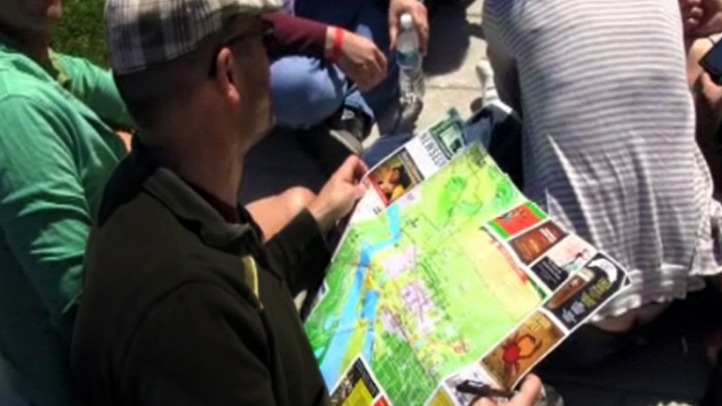 Live out your childhood detective fantasies during Hunt DC.

On Saturday, July 9, hundreds of people seek out special places and items around the city as well as solve tricky trivia.

The three teams with the most points will win prizes ranging from gift certificates to cash prizes; the more players, the larger the prize. One digital camera and a minimum of two members are required per team. Team costumes are recommended for amusement's sake (and earn you an extra 10 points).

After the big hunt, participants can enjoy an after-party at Aria Pizzeria & Bar (1300 Pennsylvania Ave. N.W.). The first drink is free, and cornhole boards will be set up if you just need even more fun in your life.

You can register for the hunt here. Check-in is at 11:30 a.m. on July 9 at Aria; the hunt runs until about 6 p.m. The event benefits Bread for the City.
---
Check Out the Scene: Keep up with what's happening in the D.C. area anytime, anywhere. Follow us on Twitter and Facebook, sign up for our e-mail newsletters, download our iPhone app or join our Flickr group.