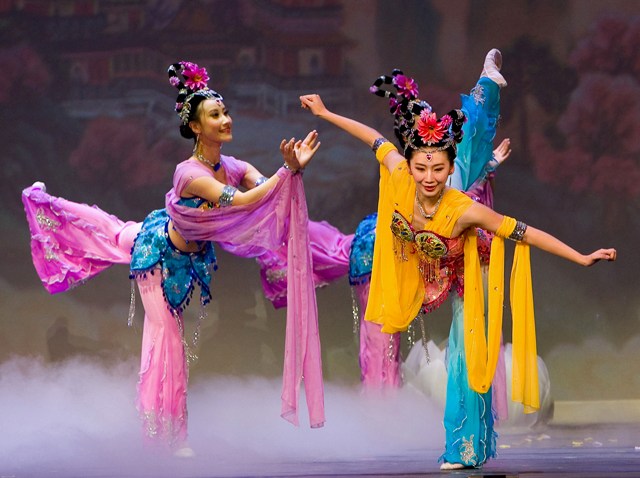 The heavy political guest list read more like a human rights rally than a historic Chinese dance performance.
Ambassador Dick Swett and Congressman Michael Bilirakis were among those mingling on the rooftop terrace of the Kennedy Center with principal performers from the Shen Yun Performing Arts company and those who supported its mission to present the cultural heritage of old-world China through song and dance.
"I was told that I would see something I've never seen before," said Congressman Dennis Kucinich, who attended with his wife, Elizabeth. "And that we're seeing it in the Kennedy Center is perfect, because it was President Kennedy who spoke about human rights... and behind this performance is the elevation of the human condition."
Even performers, shed of their brilliant stage costumes, stayed on message at the afterparty.
"Five-thousand years of Chinese culture is divinely inspired," Kelly Wen, one of the show's onstage hosts, recounted.
Referring to China's ongoing conflict with followers of the Falun Dafa movement, Wen added, "These dances talk about China's past and remind us of things happening in the country today."
"We have been practicing so many hours," shared another performer. "We are honored to perform for the great city of Washington, D.C."
The Shen Yun Performing Arts company will perform through until Jan. 24.