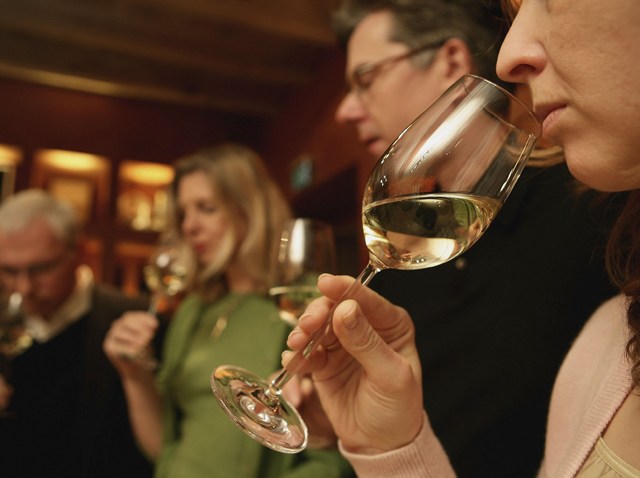 You know how sometimes, you spend like an hour digging your car out of the snow with a cookie sheet and a mixing bowl, because you live in the city and you don't own a shovel ('cause why would cityfolk own a shovel anyway, except for the 1.7-ish snowfalls per year?), and then the snowplow comes along, and you realize that he's going to push all that snow back ONTO your car, so you stand half in the street with your arms out, nonverbally pleading with him to lift the plow blades up so that won't happen, and to your happiness and surprise, he DOES, but as he drives by, he's still salting, so you get pelted with hundreds of hard little balls of salt that feel like a massive barrage of paintballs yet somehow hurt even more?

You don't? Well, maybe that was us. ANYWAY, our point is that sometimes, snow like this can drive one to drink.

Actually, we sort of like when that happens. It's a convenient excuse.

Tonight, starting at 5 p.m. (so you definitely should have dug your car out already, you slacker), brand-new resto Siroc (915 15th St. N.W.) is hosting a free wine and food tasting. Now that's gonna be a VERY happy hour.

Plus, the menu is critically acclaimed by everyone from Washington Post food critic Tom Sietsema down to the lowliest Yelper. And seriously, just listen to this: "Hand-cut spinach pappardelle tossed with crushed tomatoes, shrimp, pancetta, artichokes and thyme oil." Hey, we're gonna need to eat up after all that wine we're planning to, um, "taste."
Copyright FREEL - NBC Local Media