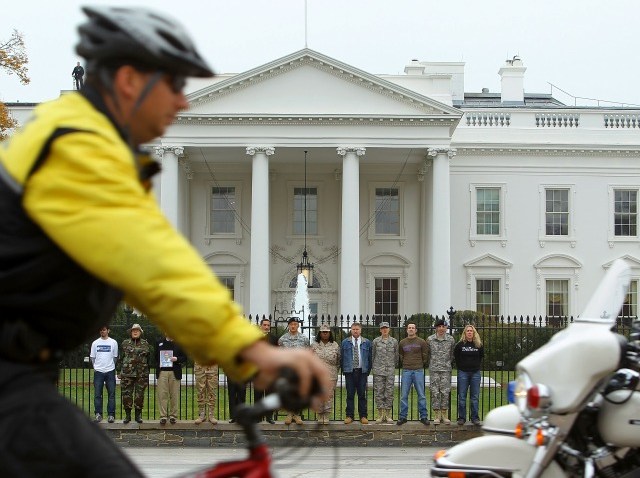 Let's break it down: 16 bedrooms, 35 bathrooms, 18 acres of land, historic fixtures, great location, close to Metro.

OK, so there's no on-street parking and no rooftop pool.

Even so, the White House isn't a bad little hunk o' real estate. But just like everyone else's houses, the Obamas' (albeit temporary) abode has taken a big hit in the struggling economy.
Worth a cool $331.5 million at the top of the housing boom, the White House's value has dropped to a measly $253.1 million -- that's a 23.6 percent drop over the past three years.
Those numbers come from real estate website Zillow.com, reports the L.A. Times. "In the last month alone the value dropped almost $4 million," the Times writes.

But think of it this way: Even if you own a home with plummeting value, there's no way yours has done that badly, right? Maybe the government is just trying to make everyone feel better.
One other silver lining: At least you don't have to clean 35 bathrooms.
---
Let's Go Around Town: Keep up with what's happening in the D.C. area anytime, anywhere. Follow us on Twitter and Facebook. Sign up for our e-mail newsletters and find out What You're Doing Tonight with texts delivered right to your mobile phone -- just text DCTONIGHT to 622339 to sign up. (Message and data rates may apply.) Don't forget our iPhone app!