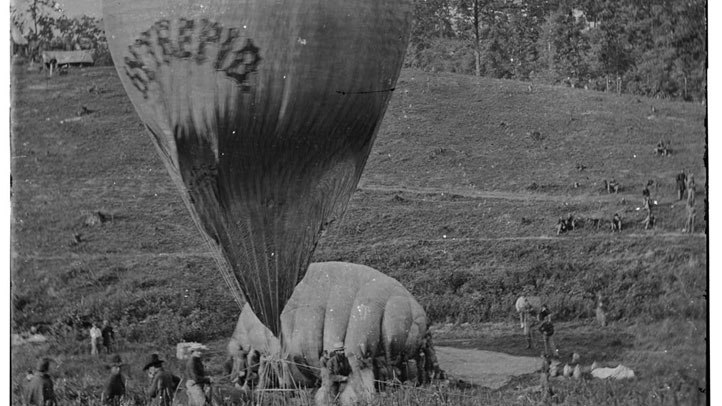 Who says you need to have an airplane to have an air force?
Certainly not Thaddeus Lowe. In June of 1861, he used a gas-filled balloon to fly 500 feet in the air, high over the National Mall. He wanted to show President Abraham Lincoln that balloons could be used to spy on the Confederates.
Lowe's ingenuity will be honored this weekend at a museum that now lines the National Mall. The National Air and Space Museum is commemorating the event by re-enacting that historic flight -- complete with Lowe and Lincoln impersonators.
Museum visitors can learn how Lowe's flight led to the formation of the Union Balloon Corps and the birth of "aerial espionage."
The 19,000-cubic-foot, netted gas balloon will be partially inflated with a "cold air blower." It was built in 1941 and is very similar in operation and size to the balloons used by Lowe.
The festivities run from 10 a.m. to 3 p.m. Saturday.