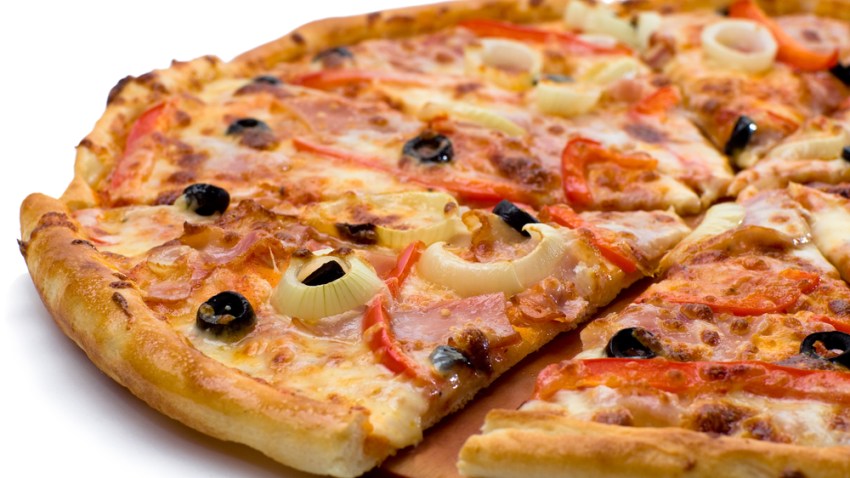 Yes, the District is gaining yet another pizzeria. According to a press release, H &pizza (the project formerly known as Kith & Kin) is aiming to open June 1 in the former Birdland space at 1118 H St. NE, right next to Taylor Gourmet.
Co-owner Michael Lastoria tells Y&H via email that the place will be firing up made-to-order gourmet pizzas using an assembly line-style of ordering.
"Customers will move along a service line and customize their pizza according to flavor preference and diet," Lastoria writes. "We have been working on our product for two years now and been sourcing local ingredients since last July. The pizza will be unique in its preparation and shape... so we won't be selling by the slice."
Lastoria adds that the name change has to do with the proprietors' newfound love for their adopted neighborhood: "One day [co-owner] Steve [Salis] called me up to find out where I was and I jokingly said, 'At the corner of H Street and pizza. From that day on we were H &pizza."
Full announcement below:
H & PIZZA COMING TO 1118 H STREET NE WASHINGTON, D.C.

WASHINGTON, D. C. – After two years of testing pies and processes, H &pizza is
targeting June 1st, 2012 for their grand opening.

"We love fresh pizza. And when we want it, we want it fast!" says H &pizza's co-owner Steve Salis. The native New Yorker's mission is to provide fresh, natural, fast, filling and delicious pizza.

Salis along with longtime friend and co-owner Michael Lastoria aggressively pursued the former Birdland space next to Taylor Gourmet on H Street. The Atlas District is a natural fit for their vision of a neighborhood pizza joint; a place where food lovers can enjoy gourmet tastes without grandiose prices.

Pizza lovers in the district can walk up to H &pizza's counter and choose from traditional, whole-wheat or 9-grain dough. H &pizza will offer five types of house made sauces and house made whole-milk mozzarella, made fresh daily.

Customers can then decorate their pies with a wide range of fresh, locally sourced ingredients compatible with any dietary need. Pizzas are topped and then blast-fired in H &pizza's oven, ready to eat in the time it takes you to pull up a chair and greet your friends.

H &pizza proudly prohibits pre-made pies, re-heating of pies and compromising
quality. Salis and Lastoria agree, "We're two guys passionately committed to creating great pizza."

Hours: 11AM – 9PM Sunday – Thursday. 11AM – 3AM Friday & Saturday.

For updates and opening details:

Find H &pizza on Facebook & follow H &pizza on Twitter @andpizza
A Pizzeria on H Street, H & Pizza, to Open in June
was originally published by
on April 16, 2012.
Copyright CITYP - Washington City Paper