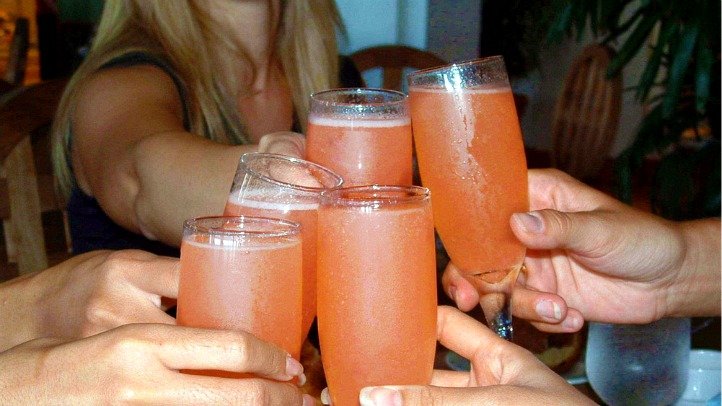 There's only thing that's better than weekend brunch -- weekend brunch with bottomless mimosas. We know you're looking for an excuse to day-drink.

The ladies from the popular blog B*tches Who Brunch are hosting a soiree on Saturday, July 9 from noon to 3 p.m. at RIS (2275 L St. N.W.) The brunch will celebrate the bloggers' first year on the food scene and also raise awareness and money for D.C. Farm to School.
"We're looking forward to mixing and mingling with some really amazing people," said Becca Clara Love, one of the bloggers.

The event introduces RIS's new brunch menu, which includes "beautiful, little small dishes," she said.

Models and local glitterati -- including Quincy Jones and Washington Redskins cheerleader Christa Aiken -- will rock styles from local boutiques South Moon Under and Rue 14 as part of a fashion show.

Guests can also enjoy tunes from DJ Raha Wala, a dance performance from D.C. Dance Collective and an art show where pieces can be purchased. A portion of proceeds will go to charity.

And if that weren't enough, local author Helena Andrews will sign copies of her book "B*tch Is the New Black," for which film rights were purchased.
The ladies are also giving out an "amazing bag of surprises," Love said. And she did let out that the bag includes cupcakes. Of course it wouldn't be complete without them.

Tickets to the chic affair are 45 bucks and you can buy them online here.
---
Check Out the Scene: Keep up with what's happening in the D.C. area anytime, anywhere. Follow us on Twitter and Facebook, sign up for our e-mail newsletters, download our iPhone app or join our Flickr group.