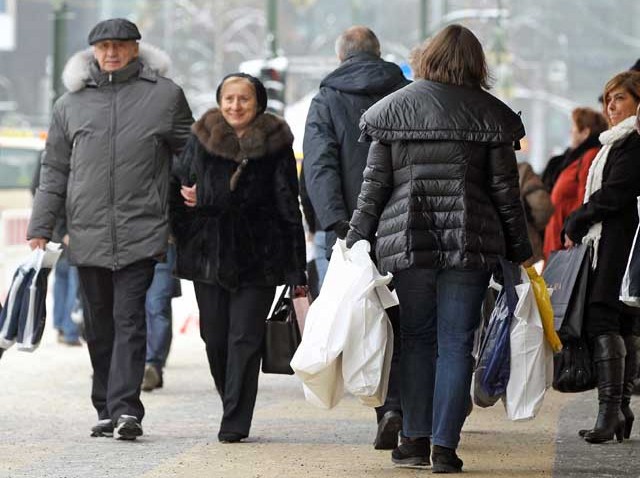 You know that sweater you got? The really amazingly terrible one from Mom that you're driving right now to return? Retailers know you're coming.
"For the two weeks after Christmas at least, we're still staffing as if it's Christmastime, just to handle all those last minute returns and exchanges," said John Maguire, who works at the video game store Gamestop.
Maguire said 10 to 20 percent of gifts get returned, which matches pretty well with national figures.
But Juanita Johnson, taking a break on a bench at White Flint Mall, is one mother who was determined to get it right.
"...I ask ahead of time what sizes they wear, what's your favorite color, because I know I don't like to return things," she said.
Johnson's son, Morgan Scott, agreed.
"I don't return the gifts I receive, I just might use or wear them," he said.
According to the National Retail Federation, 66 percent of shoppers are getting gift receipts this year.
Listen to the complete story at wamu.org
Copyright 2010 WAMU 88.5 - American University Radio. All Rights Reserved.
---
Let's Go Around Town: Keep up with what's happening in the D.C. area anytime, anywhere. Follow us on Twitter and Facebook. Sign up for our e-mail newsletters and find out What You're Doing Tonight with texts delivered right to your mobile phone -- just text DCTONIGHT to 622339 to sign up. (Message and data rates may apply.) Don't forget our iPhone app!
Copyright WAMUo - WAMU