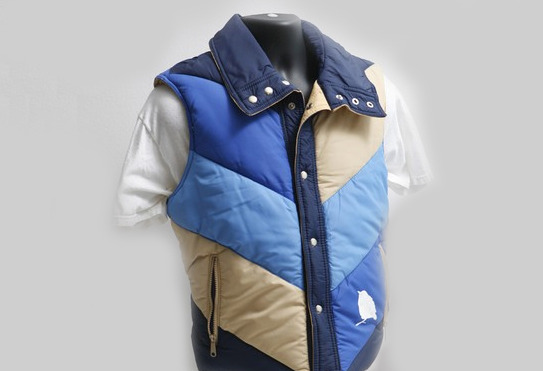 PUFFY PAL: This vintage men's vest ($46) is not only eco-friendly (hey, it's "upcycled"!) but reversible, too, for when you're just not feeling that whole "I drive a Gremlin that has an eight-track player in it" look. The white sparrow is screen-printed by hand, meaning no two vests are alike. From Etsy.com seller BrightWall.



HIGH ON LIFE: Hey, this column is called Want This, not Buy This, right? 'Cause we're drooling over these utterly unattainable Prada cut-out booties, guaranteed to turn anyone into a bona fide disco queen. The price ($595) is one thing, but we'd have to call that insane platform another stumbling block (literally). But admiring from afar is free -- and our ankles are probably thanking us, too. If you're looking for a more wallet-friendly version, try a BCBGMAXAZRIA version, $145.99.)



KNEE'D THIS: The chill in the air -- and in your apartment -- may have you thinking it's time to retire those short shorts for the winter and deal with ugly ol' sweatpants as PJs. Sound that "WRONG!" game show buzzer right about now, and stock up on cozy knee-high socks (Gap.com, $9.50 each) to pair with those short shorts. It's a warm and cute option that will have you looking like a roommate on "Three's Company" -- uh, we mean that in a good way. And they're 20 percent off thru Oct. 29 with code FORYOU.