At least six Washington, D.C.-area high school football teams have canceled their 2018-19 seasons amid a fast decline in participation in the sport among local teens, according to an investigation by the News4 I-Team.
The number of Virginia, Maryland and D.C. public school football players has dropped by at least 3,600 since 2012, according to school district athletic records obtained under the Freedom of Information Act and formal records requests from nearly a dozen local school districts.
The falloff in participation is increasingly widespread in the region, according to the I-Team review. The canceled seasons include football teams from Prince George's County, Fairfax County, Loudoun County and Manassas Park.
Loudoun County Public Schools officials cited safety concerns when they canceled the varsity season for powerhouse Park View High School.
"Park View had 18 varsity-level players, half of whom had never played football, report for the opening of practice this month," school district spokesman Wayde Byard said. "Given the highly competitive nature of Park View's schedule, it was decided by school and school division officials that playing at the varsity level this season would have exposed players to a heightened and unacceptable risk of injury."
A Manassas Park High School letter to parents said it canceled its varsity football season because only 15 healthy players were available for practice before the season began.
"When discussing the season, student safety was of the utmost importance," said the letter from Principal Pamela Kalso.
Local Football Coaches on Why Fewer Kids Play and How That Creates Safety Concerns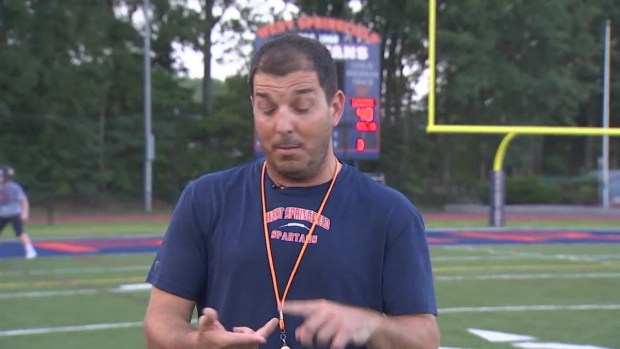 The decline in participation is also noticeable at youth sports levels and threatens to exacerbate the high school shortages in the coming year, according to one Virginia school district official.
State high school athletic administrators in Virginia said they are considering issuing a formal recommendation to school districts to allow eight-man football games.
"It's just in the discussion stage," said Mike McCall, director of communications for the Virginia High School League.
Eight-man football is a smaller version of the sport, often played on a reduced-sized field. It requires teams line up only five players on the line of scrimmage, rather than the traditional seven.
Parents Weigh Benefits of Playing Football With Safety Concerns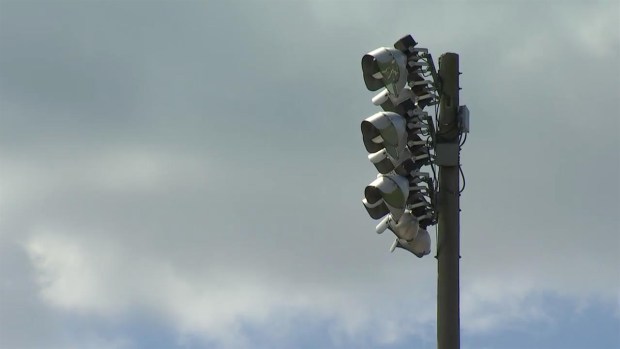 The proposal was scheduled for discussion at a board meeting of the Virginia High School League in Charlottesville this month.
"There are a lot of reasons (for the drop-off)," said Jason Eldredge, football coach at West Springfield High School in Fairfax County. "We're seeing a lot of different things; it's kind of a perfect storm."
Football coaches and athletic officials said a primary cause is an increased specialization among high school athletes, who are less inclined to play multiple sports. They also cite parental concern about concussions and cost.
"We start practice on July 30," Eldredge said. "Nowadays we're cutting into kids' summers. That's a hard thing (for some families) to do."
"You're not seeing the multisport athlete anymore," said Vanessa Mejia, creator of the Confessions of a Sports Mama blog. "Kids are starting to specialize."
Mejia, whose son is a quarterback on a freshman team in Fairfax County, has advocated for football participation by kids.
"Every sport comes with the risk of concussion," Mejia said. "I don't think people are aware of the training these coaches have."
She said scholastic coaches are teaching proper tackling methods and techniques to minimize the risk of head trauma.
Some parents who spoke with the I-Team said they've grown increasingly apprehensive about the sport, despite the rich traditions of football in their communities.
In Damascus, Maryland, home to a longtime powerhouse football program, Amy Bartosch said she will not allow her two sons to play football.
"There are a million things you can do that involve being part of a team in which you don't get knocked on your butt," she said. "I work with people whose kids are in football and I get a lot of weird looks when I tell them."
Reported by Scott MacFarlane, produced by Rick Yarborough, and shot and edited by Jeff Piper.