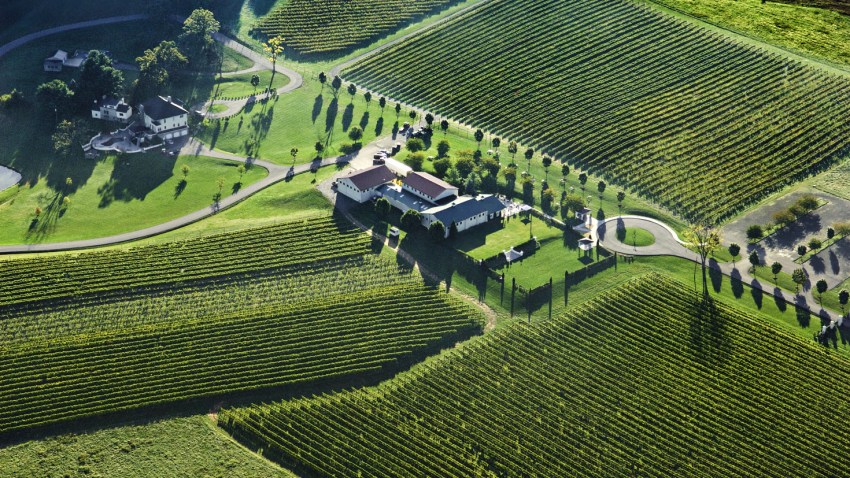 Our very first Wine Wednesdays brings us to the Virginia countryside at Breaux Vineyards (36888 Breaux Vineyards Lane, Purcellville), -- and winner of Virginia's favorite winery for the fourth consecutive year.
Breaux's tasting room has views that pan the Blue Ridge Mountains, with a portion of their vines extending onto Short Hill Mountain.
Plan your getaway this July 28-29 for the Wine Olympics at the vineyard, where you can judge the best flights of wine. Tastings will be on the hour from 11 a.m. to 5 p.m., and reservations are recommended. Chocolate bites are included with the selections.
The winery has a vast selection of wines to choose from including 10+ reds, four whites and many reserve selections. The 2005 Nebbiolo piques our interest with its hint of black licorice, chocolate and tobacco.
Wine tasting hours are from 11 a.m to 6 p.m. daily. Public tastings are $10; a VIP tasting ($26.25) includes a guided tour and wine glass. Call 540-668-6299 for more info and reservations. Breaux Vineyards is located about 75 minutes minutes from downtown D.C.