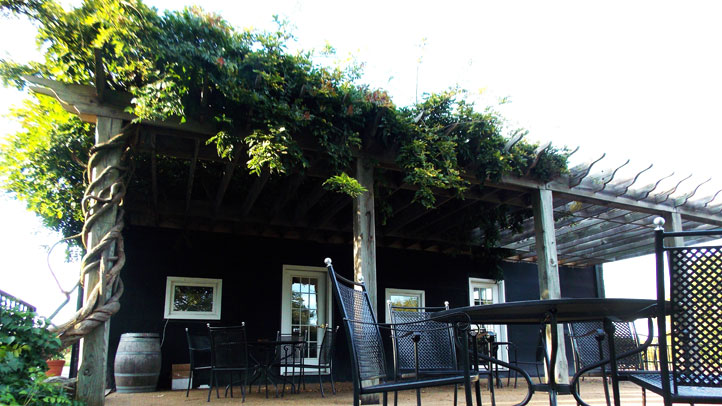 Despite being one of Virginia's oldest wineries, Piedmont Vineyards seems to be throwing in the towel after 40 years.
The impending sale of this vineyard (2546D Halfway Road, The Plains, Va.) shouldn't steer you away from its ideal country setting and peaceful picnic areas it has to offer. It's not too shabby for being a former dairy farm. The corn shed on site is surprisingly still standing -- complete with a little graffiti from 1956 carved into the cement.
Tastings are available on Saturdays and Sundays from 11 a.m. to 5 p.m. for only $5, so go while you still can!
If however, you're
in the market
for a nice vineyard, the property has a cool 95 total acres for sale with 10 of those acres under vine, mostly Chardonnay. It could all be yours for a mere $4,399,900.