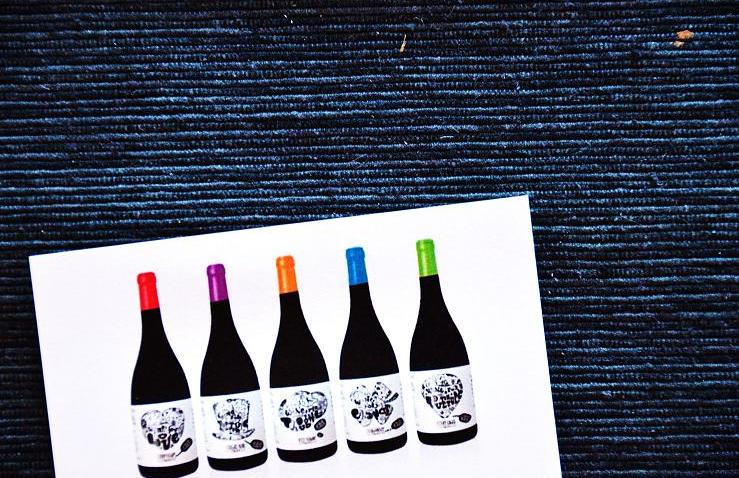 Walt Whitman may have spent his entire life writing "Leaves of Grass," while Leaves of Grass Vineyards may have spent all of their revenue designing a wine bottle. Who knew they were both so exhausting... and important.
While on our Sunday trip in search of vino, the road less traveled (yes, we realize that was Frost, not Whitman) lead us to Leaves of Grass' open-air tasting room, where we were greeted by owner Michael Mazo.
Still small enough to allow an intimate -- and informative -- conversation to occur between the customer (us) and the winemakers, Leaves of Grass serves up a four-flight wine tasting.
While sipping, we learned of the tireless effort and thousands of dollars it takes to market and design a simple wine bottle (the Beatles-esque, '60s vibe of this label looks like it was worth it), or how the secret to getting a new grape varietal growing in your vineyard sometimes requires phone calls to the University of Minnesota and Cornell (where they make secret grape concoctions).
Maybe the most interesting was the fact that Mazo, who was born in Moscow, gets asked too many times, "You have an accent; where are you from?" He said he's going to come up with a different answer going forward, saying he's from Bethesda, Md. It's partly true; he's been living there since the age of seven.
Things we liked: The Chardonnay, the Whitman quotes on every bottle, and the fact that we were visitor #536 (they mark every new visitor on a chalkboard near the front). And of course, the conversation.
Leaves of Grass is located at 39060 John Mosby Highway in Middleburg, Va., about 80 minutes from downtown D.C. It's open weekends and by appointment.