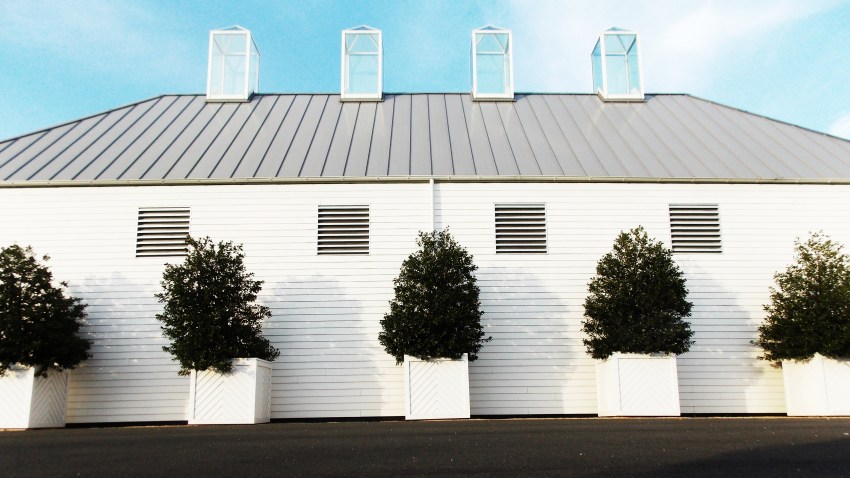 If you're looking for an uncluttered, modern winery, then Boxwood (16 E. Washington St., Middleburg) is the vineyard you've been looking for. It's the Apple Store of wineries.
Take "the cave," for instance. Boxwood's circular climate-controlled room displays its barrels in a spotlight -- literally. As if the barrels were an endangered species, they sit behind a single pane of glass for us to take a glimpse.
Boxwood relishes in the fact that is makes striclty red wines, from five different wine varietals: Cabernet Franc, Cabernet Sauvignon, Merlot, Petit Verdot and Malbec. Tastings are $10 at the winery, or just visit one of
three wine bars
located at the National Harbor, Chevy Chase and Reston.
Tip: Try the 2010 Topiary (Cabernet Franc) and Boxwood (Cabernet Sauvignon). In addition to its tasting room, Boxwood also has outdoor seating if you're in the mood to bundle up.
Boxwood Winery is open 11 a.m. to 6 p.m. daily.