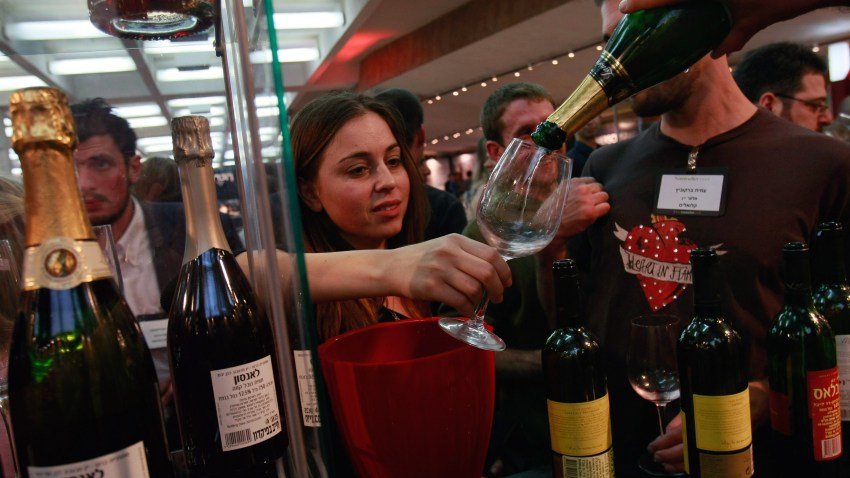 This weekend, mingle with some of most distinguished sommeliers and elite jet-setters from around the commonwealth... OK, so we're exaggerating, because even we're invited.
Even so, the fifth annual Virginia Wine Expo (403 N. 3rd St., Richmond, Va.) is nothing to scoff at. The three-day celebration of wine has 400+ bottles of wine on display... and for consumption. More than 70 Virginia wineries are featured, plus gourmet foods, luncheons, and wine and food pairing seminars.

Before the events kick off on Friday, Feb. 24, head over to Bistro 27 for a gourmet lunch (11:30 a.m.-2 p.m.) with other foodies, within walking distance of the expo. The three-course meal prepared by Chef Dale Reitzer features three Virginia wines, and foods like potato gnocchi, bacon-wrapped duck, and desserts like crispy chocolate fuilletine.

The wine expo (Feb. 24-26) is a walk-around tasting event, which basically means you have seven hours each day to get up close and personal with some tasty wines. Hors d'oeuvres, wine samples and a Riedel crystal wine glass are included with your ticket. Seminars will focus on tasting techniques, modern charcuterie and southern favorites cuisines.

Tickets are cheaper online and are available for single events, combos or groups. The grand tasting package includes admission to both Saturday and Sunday events. Hotel accommodations are available near the convention center. Call 804-783-7300 for more info.