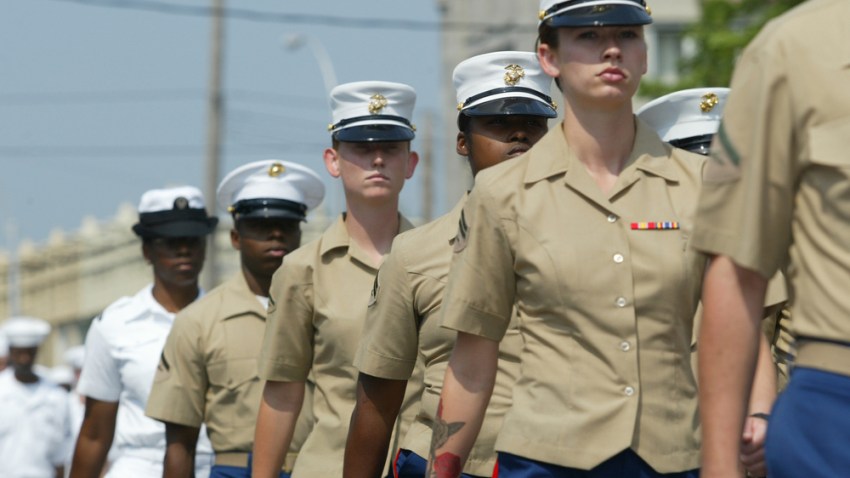 Women in the military have have flown F-15s over combat zones and nursed soldiers back to health, and recently won the right to fight in combat -- but they still only make up about 20 percent of the U.S. military.
The Virginia War Museum (9285 Warwick Blvd., Newport News, Va.) puts the spotlight on these brave women of war with five films throughout March. All films start at 1 p.m. and are free with general admission ($6; free for kids under seven).
While there, browse exhibits such as "America and War," which houses artifacts from World War II, such as a U.S. pilot's blood chit (a document carried by a soldier, usually aircraft personnel, that provides identification for a downed flyer).
The museum also offers an educational program for students. Programs offered include American Revolution, the Holocaust and the Vietnam War.

Women's History Month Film Festival schedule:

March 16: "V for Victory: Women at War"
March 23: "Top Secret Rosies: The Female Computers of WWII"
March 30: "The Forgotten Grave: Women Soldiers of the American Civil War"
The Virginia War Museum is about three hours south of downtown D.C. and is open Monday through Saturday from 9 a.m. to 5 p.m. and Sunday from noon to 5 p.m.
---
ALSO in the Newport News area: Shamrock Party on O'Plaza, March 16