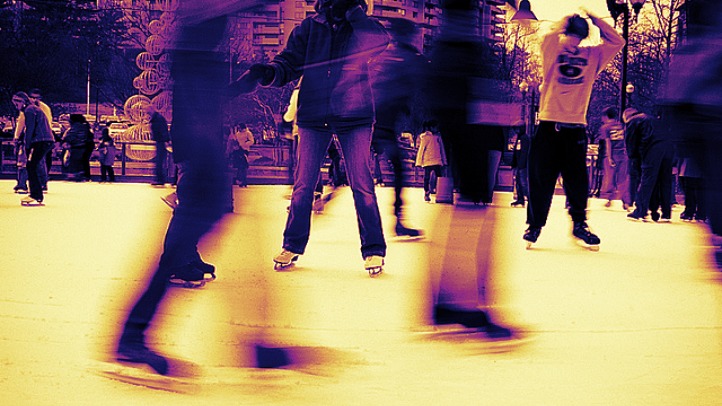 Ice skate, then shop 'til you drop. Or, shop 'til you haven't quite dropped, and then go ice-skating.

Either way, it's a totally plausible scenario if you're at Pentagon Row in Arlington

Pentagon Row (1201 South Joyce St. Arlington, Va.), a combination of retail stores, apartments, restaurants and outdoor events offers up plenty to do -- nightly snowfall included.

Summers feature a 13-week concert series, but in the winter, a skating rink takes over the pond, and the whole place lets it snow, snow, snow with no help from Mother Nature. Catch the snowfall at 6 and 7 p.m., now through Jan. 1.

The ice rink is open daily through March 20. Admission is $8 for adults, &7 for kids age 12 and under. Skate rental is $3. See hours here.

Pentagon Row is located behind the Fashion Centre at Pentagon City, just about four miles southwest of downtown D.C. It's totally worth the drive -- or, of course, you could just take the Metro to Pentagon City.