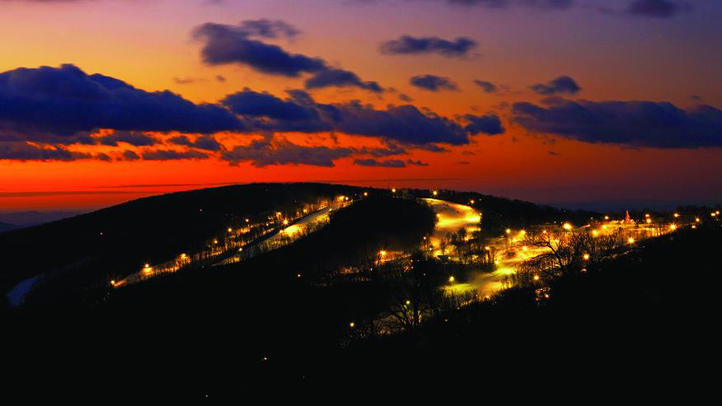 You're 50 feet above ground, soaring down a 900-foot drop going 40mph... and this is OK? Where are you? Probably at Wintergreen Resort (Route 664, Wintergreen, Va), flying down the mountain zip line.
Located in central Virginia about three hours from D.C., Wintergreen Resort sits on 11,000 wooded acres on the eastern slopes of the Blue Ridge Mountains. The resort is open year-round, offering luxuries and amenities galore.
Moving on: The word "tubular" is a grossly underused word -- but it's a great word to describe the Plunge Snow Tubing Park at the resort. Whether you're going down alone or you want to hook tubes together to glide down the hill, this is one of the resort's fastest growing activities. Book in advance because they sell out quickly!
If you prefer to not shoot down a mountain, consider staying on level (but slippery) ground. The Shamokin ice pond is located in the heart of the mountain village. A 90-minute session is $11; skate rental is $3.