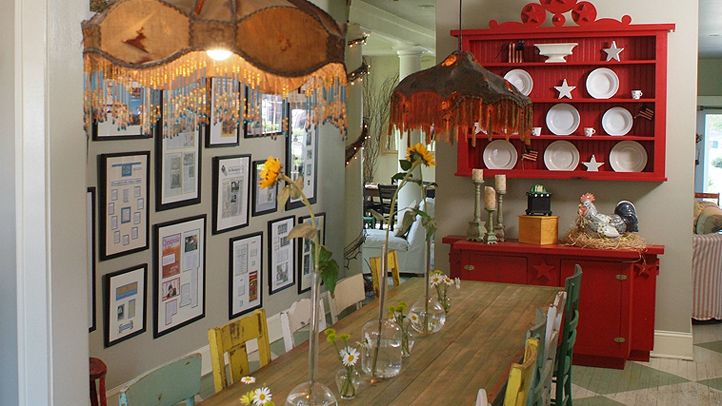 Needing a luxe weekend away? Kick back at the elegant and ever-so-charming Hope and Glory Inn (65 Tavern Road, Irvington, Va.). Located just three hours from downtown D.C., this boutique hotel is settled among a small English garden in the Chesapeake Bay.
Among the six individually decorated rooms in a historic 1890 schoolhouse and six seperate English cottages, you'll have an abundance of activities to enjoy.
Let's start with Hope and Glory's vineyard, The Dog and Oyster. It's short bike ride (free bike rental included!) from the hotel, home to Vinifera and French-American hybrid vines, with four varieties of grapes.
You can also choose from three golf courses, all a short bike ride away, and a cocktail cruise aboard Faded Glory, the authentic oyster boat.
Do'nt worry about ending up sore from too much cycling. With a spa located on premise, a massage therapist is never too far. Treatments range from aromatherapy to Shiatsu.
And if you're wondering why everything's such a short disance from the Inn, it's because the town only has about 500 residents. Walking and bike riding are so much more calming than driving, anyway.
If you're looking for indulgence, let Chef Craig Vanderpool prepare you and yours a one-of-a-kind meal at the dining hall. No meal has never been prepared the same way twice -- now that's what you call personal service!
Also, we know it's just the start of winter, but when summer rolls back around you'll need a place to cool off. Take a stroll over to the pool or kayak from the dock on the waterfront. Something even cooler than that is the outdoor shower (private and secluded, of course). Be the first to say you took a shower in an outside claw foot tub (circa 1940).
Specials and packages vary throughout the year; check out your options
here
.