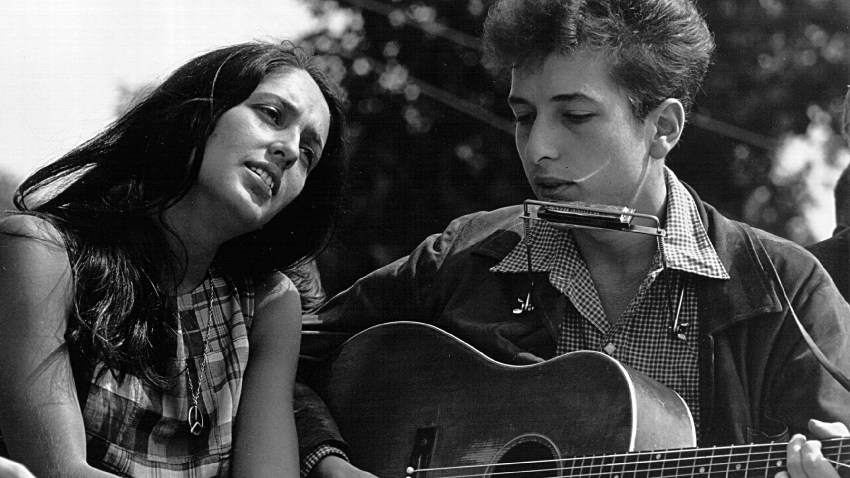 The phrase "rock star" gets thrown around so often these days. Picked up coffee for the office? You're a rock star! Gave your buddy a ride to the Metro? You're a rock star! Retweeted someone? Total rock star.
But now you can check out more than 175 images -- from iconic to candid and everything in between -- of actual rock stars, which go on display at the Allentown Art Museum (31 N. 5th St., Allentown, Penn.) Feb. 11.

The museum's "Who Shot Rock & Roll: A Photographic History, 1955 to the Present" runs in conjunction with the region's Rock Through the Valley, four months of related events including live museum, art exhibits, contests and more.

"Who Shot Rock & Roll," which displays work by photographers such as Annie Leibovitz, Richard Avedon and Linda McCartney, is broken into six sections, including Behind the Scenes, Crowds & Fans, and Young Artists.
The exhibit runs through May 13. You'll see everything from Bob Dylan ignoring a crush of fans to Amy Winehouse's spread-eagled sprawl on a bed. (Don't worry, she was clothed.)

Rock Through the Valley events go through May 19. Check the full schedule here, but highlights include Girls on Film: 40 Years of Women in Rock (a traveling exhibit from the Rock and Roll Hall of Fame), a performance by The Temptations (Feb. 26), and a display of guitars owned by Elvis Presley, the Beatles, Johnny Cash and Hank Williams at the C.F. Martin guitar museum.