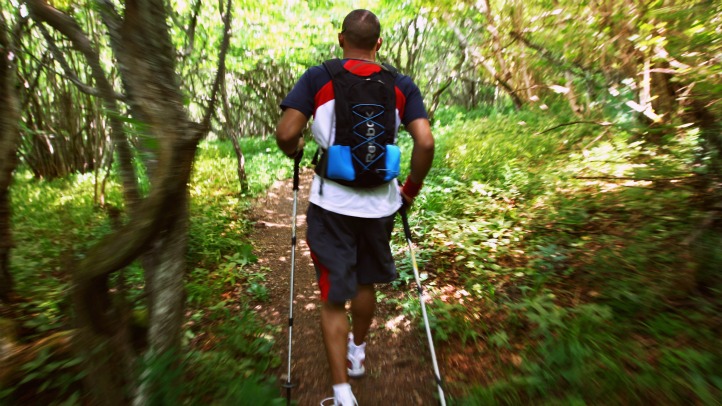 What's 4,400 ft above sea-level and has the tallest peak in the Northeast after the Adirondacks?

Sorry to spring these kind of questions on you.

The answer, for those playing along at home, is Reddish Knob, the peak at George Washington National Forest that offers a 360-degree views of the Shenandoah Mountains near Harrisonburg, Va. It's about a three-hour drive from downtown D.C.

Visits are free, and the mountain is open year-round... because, hey, it's a mountain. You can't tell it what to do.
It's perfect for mountain bikers (see route here), albeit experienced ones. For hikers, there's a pavement climb that is fairly draining (four miles to summit). But once you reach that summit, you can take the ridge-top trail of Timber Ridge, which isn't as demanding.

Tired just thinking about it? Take the one-lane paved road up to the ridge that leads to a parking lot, as well as a lookout tower. Near the top of the ridge, you'll also find free camping sites (no bathrooms or facilities) and a couple a man-made lakes nearby (Hone Quarry, Briery Branch), full of trout for fishing.

If you prefer to hike the peak, look for the trail halfway up the mountain, on your left-hand side of Route 924. You can reach the summit from a narrow, paved road from Harrisonburg, Va. The GPS coordinates are N 38.462345 and W 79.241704.

Type in your zip code here for detailed directions.