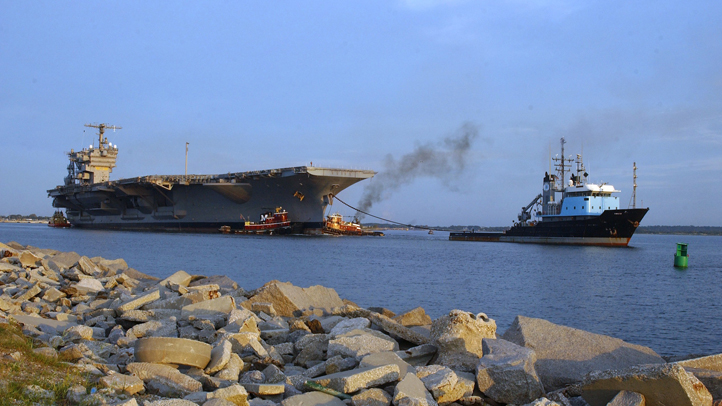 Look, it's pretty much impossible to do anything today without your iPod or iPhone. We get it. And, it turns out, so does historic Hampton, Va.

Take a free iPod tour of the coastal city, with routes by foot and car. And although iStuff dominates the market, the tour is actually downloadable to any digital music player.

Still kicking it old-school, sans MP3 player? You can actually rent an iPod from the Hampton Visitor Center (120 Old Hampton Lane) for $10, and be on your merry way.

The tour (video or audio) gives you the skinny on local knowledge, and a brief history of the 400-year-old town. The download also includes a map outlining the locations on each tour.

Six different tours are available: the downtown Hampton Historic Distric, Virginia Air and Space Center, Hampton University, Fort Monroe (the largest stone fortress in the U.S.), Phoebus (one of America's oldest districts), and the neighborhood tour. Hampton is known for its year-round ice-free harbor, so you can pretty much take this tour year-round.

Each tour takes about an hour, but since it's all self-guided, you'll have plenty of time to explore... or just hit every quaint coffee shop and gift shop you can find.