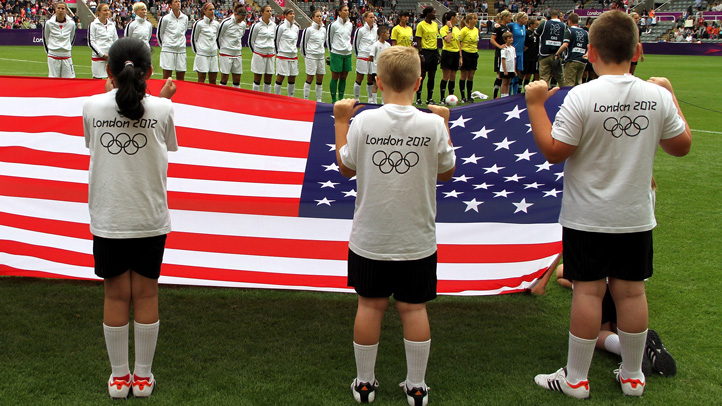 Bring your little Olympic hopefulls to the National Children's Museum (112 Waterfront St., National Harbor, Md.) this Saturday, where they can compete in the Go For the Gold competition at the museum's Launch Zone.
Help your kiddos find their inner Gabby Douglas with an Olympic-style competition. They'll jump hurdles, long-jump, join obstacle courses and take part in geography challenges, thereby tiring them out and letting you get some rest at the end of the day. See? Everybody wins!
Upper Marlboro, Md. resident
Tiombe Hurd
-- who holds the American record for the Outdoor Triple Jump -- will join in on the fun and spirit of this compettion.
It's happening Saturday, Aug. 4 from 1 to 3 p.m., just about 10 miles south of downtown D.C.