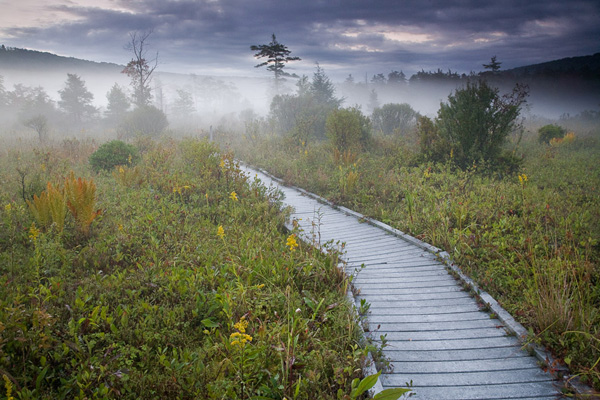 Explore the soggy life at Cranesville Swamp Preserve, one of the coolest -- literally -- spots in the area.
Located along the West Virginia/Maryland border, this spot was formed roughly 15,000 years ago from a peat land bog during the most recent ice age.
Now contained to a 1,774-acre preserve, it's home to 19 different plant communities, 18,000+ red spruce trees and more than 1,100 white pines.
You'll also find four hiking trails, which provide access to many wondrous parts of the preserve. You just might see one of the many wild turkeys that inhabit the land, too. The conifer swamp forest is home to the many varieties of warblers and migratory songbirds.
The Nature Conservancy, which maintains the preserve, also has a handy (and downloadable) audio tour available for your visit, along with a
trail guide
.
The Cranesville Preserve is located about three and a half hours from downtown D.C. The nearest town is Terra Alta, W.V.