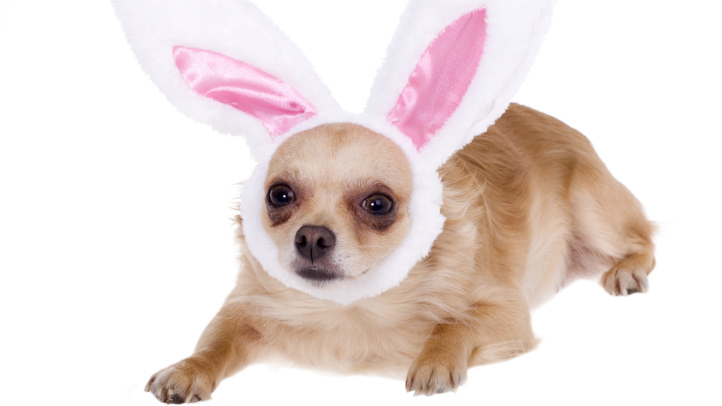 Get those bunny ears ready!
Animal lovers should be thrilled to know they have yet another photo opportunity to dress their pet up in a ridiculous costume. Head over to the Fair Oaks Mall (11750 Fair Oaks, Fairfax, Va.) to have your pet's picture taken with "Bunny Paws," the animal-friendly Easter Bunny.
The photo session will take place in the Fountain Court garden on Sunday, March 25 from 9 a.m. to 10 a.m. and also from 6:30 to 7:30 p.m.
There are seven photo package options ranging in price from $22 to $59. Each package includes a certificate for a free photo book from Snapfish, while higher priced packages include a high-res portrait CD.
Fair Oaks Mall will donate $10 to the Fairfax Country Animal Shelter for every package ordered.
Pets must be accompanied by their owners on a leash or in a lightweight cage. Participants must enter from the lower level southeast entrance. Dogs and cats must also be up-to-date on their shots in order to attend.