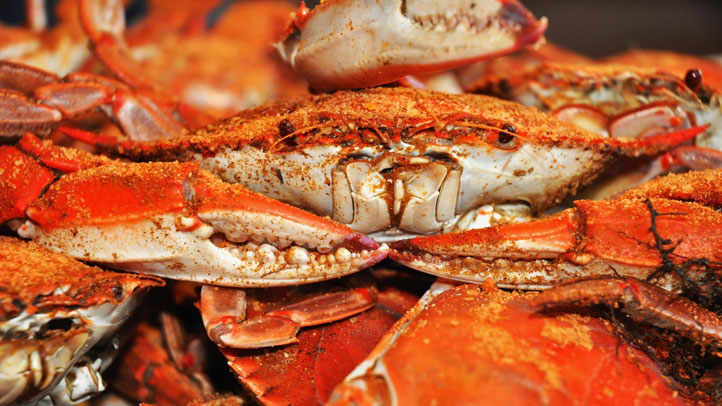 A favorite pit stop for George Washington and Thomas Jefferson when they rode horseback between Washington and Philadelphia, Baltimore's Lexington Market has been operating for an incredible 220 years.

The market is a perfect day trip for Washingtonians looking to explore the heart of Charm City. Only about an hour's drive from downtown D.C., Lexington Market is located right by the Inner Harbor and Baltimore Aquarium.

The three-block-long structure offers up crabcakes and other Chesapeake Bay seafood, baked goodies, produce, gifts and flowers. If the delicious smells start to get to you, chow down on prepared food from vendors such as Omlet Side Show, Sausage Master or Angie's BBQ.

All in all, you'll find about 140 vendors, but there used to be many, many more.

With land donated by Revolution War hero John Edgar Howard, by the mid-19th century Lexington Market was booming, with as many as 600 merchants traveling in from all the surrounding states. Ralph Waldo Emerson called it "gastronomic capital of the world."

By 1925, there were more than 1,000 booths, but in 1949, almost all was lost in an enormous fire that razed the entire structure. Dedicated Baltimoreans rebuilt the market -- and considering D.C.'s own Eastern Market fire in 2007, we can certainly empathize.

In December, Lexington Market will be hosting a series of holiday musical events:

Dec. 10: The Travis Winkey Holiday Extravaganza will show off some winter fashions with a runway event starting at 1 p.m.

Dec. 23: Charles Arnett Quintet will be grace the market with jazzy holiday favorites.

Dec. 24: The Groove Masters Blues & Southern Soul will be serenading marketgoers for some Christmas Eve cheer.

See the complete schedule of planned events here.