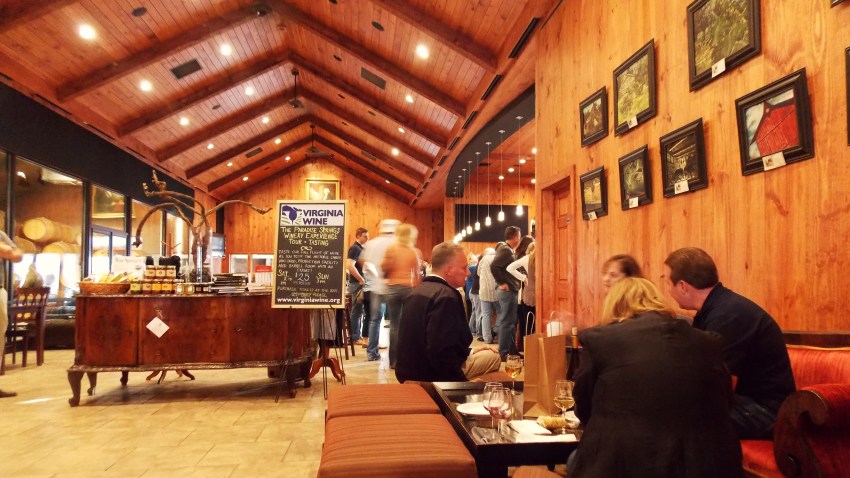 Paradise Springs Winery (13219 Yates Ford Road, Clifton, Va.) has a few good things going for itself: good wine, plenty of space for picnics and an original 19th-century cabin.
Despite the land's history, though, the winery itself is a relatively recent arrival on the landscape: It was founded in 2007 and opened its doors for tastings in 2010.
Now through Dec. 31, you can go back in time with a taste of vintage sparkling wines from 21 years ago. The tastings are held on weekends only. While they're $20 per person, you can get $5 back when you purchase a bottle.
And it's not just about the wine: Paradise Springs also features Art Uncorked, a rotating art exhibit. This month, Broadway Gallery in Alexandria is showing off wildlife artwork by Dino Paravano.
The winery is open daily from 11 a.m. to 7 p.m., except on Fridays when it's open until 9 p.m.
Regular tasting fees are $10 per person and include the entire flight of wines: four whites and five reds. Paradise Springs is located about 40 minutes from downtown D.C.