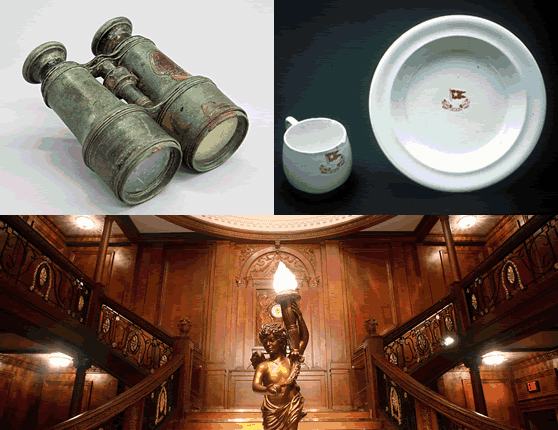 Look, it's easy to be distracted in Vegas. Gambling, cocktails, shows, more gambling, more cocktails... we hear you. So if you didn't get the time to swing by the spectacular "Titanic: The Artifact Exhibition" at the Luxor Hotel and Casino, we understand.

But hey, it's nothing that a little road trip won't cure.
"Titanic: The Artifact Exhibition" is now open at the Franklin Institute (222 N 20th St., Philadelphia), showcasing more than 300 items pulled from the Titanic's ocean-floor debris field, including personal items, luggage, furniture, and china stamped with the White Star Line logo.

Travel through re-created state rooms and past a full-size replica of the Grand Staircase, touch a chilling "iceberg" (real ice) on the deck, listen to distress calls, and view personal items as you carry along your own boarding pass, bearing the name of a passenger on the ship. At the end, you'll learn the fate of your passenger.

From the website: The 15,000-square-foot exhibition takes visitors on a chronological journey through the life of Titanic, from the building of the legend to life on board. The Exhibition has been designed with a focus on the compelling human stories as best told through authentic artifacts and extensive room re-creations.

The exhibition is at the Franklin Institute through March 5, about a three-hour drive from downtown D.C. Hours are 9 a.m.-5 p.m. Sunday-Wednesday (last admission 3:30) and 9 a.m.-9 p.m. Thursday - Saturday (last admission 7:30). Tickets are $29/adults and $22/kids age 3-11.