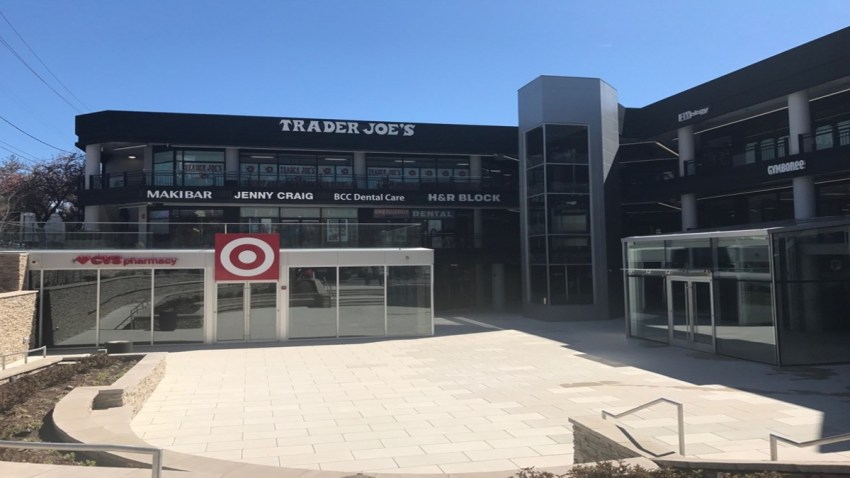 There are mini fridges, tiny houses, mini beauty products and now mini Targets.
A new Target has opened in Bethesda and it won't be like the Targets you're probably used to. Say goodbye to getting lost in endless aisles of toilet paper, and hello to a smaller, more condensed option.
It's the travel-sized version of a Target and they're opening up all over the country, specifically in urban areas. Rosslyn's already home to one.
With the cut in space, these stores provide limited products, focusing on items relevant to the surrounding neighborhoods. So don't count on finding that complete set of croquet clubs you might find at a full-sized Target, because most likely there are no backyards nearby to play it on anyway.
Instead, these spaces fit in products such as grab-and-go food for the busy commuter, athletic wear for those workaholics who want to hit the gym before or after work, and dorm-friendly home goods for all those nearby college students.
At 35,000 square feet, it is one of the largest "tiny Target" spaces of the 33 tiny stores nationwide. Target stores are typically around 90,000 to 100,000 square feet, so this is a significantly smaller space.
But if this is your closest Target, don't worry. All of Target's regular departments are represented at this mini-Target, just with more condensed selections. For instance, instead of four aisles of bath goods, the Bethesda store has one, said Bethesda Target store team leader Diana Keeler.
Keeler said the Bethesda store features a full clothing department which includes baby, kids, women and men's apparel because of the number of families living in the area.
With 75 employees, the split-level Bethesda Target also houses a CVS pharmacy as well as a Starbucks.