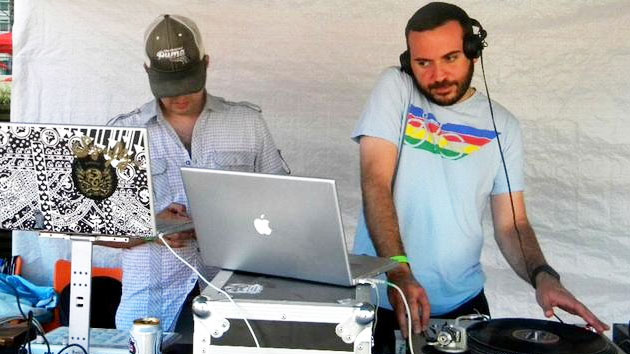 Whether you're a student home for the summer, or a recent grad still waiting on that first paycheck, check out our suggestions on how to get the fun flowing when the cash is not.

1.) Free outdoor movies are available almost every night this summer all over D.C., Maryland and Virginia. From the National Mall to the National Harbor, there are locations all over the area, and with everything from classics to sci-fi to comedies to last summer's blockbusters, you can pretty much take your pick. See the complete schedule here.

2.) Everyone knows the Smithsonians are free, but when/if the humidity ever decides to take a hiatus, spend some time soaking up outdoor exhibits. Take a trip to the U.S. Botanical Gardens (100 Maryland Ave. SW), the National Arboretum (3501 New York Ave. NE), or the Kenilworth Park and Aquatic Gardens (1550 Anacostia Ave. NE). Admission is free at all of them, and they all offer tours that are either free or less than $5.

3.) If you're a foodie but can't quite afford to eat out, hit up a food truck instead. Log on to foodtruckfiesta.com and track down one of the hundreds of food trucks around the city. Many restaurants use food trucks to bring cheaper and smaller portions of their dishes to streets and for those who can't afford to open a restaurant it's a great way to get your product out there. You can follow your favorite food truck on twitter to track their location

4.) Go shopping! We know... what?! But if you're really in a pinch and looking to pick up some cute handmade goods for less than $20, check out the Fenton Street Marketin downtown Silver Spring. Located at the intersection of Fenton Street and Ellsworth Drive, the market is open every Saturday from 10 a.m. to 4 p.m. Vendors carry a wide variety of items and it's a great place to pick up jewelry, candles scarves or just go to browse.

5.) If you're not one of those lucky residents of a building with a rooftop pool, head over to one of the Adult Swim Pool Parties at the Capitol Skyline Hotel (10 I St. SW). Every Sunday starting at 1 p.m., the pool hosts DJs, fashion shows, bottle service and the pool. Text RSVP to 202-RESERVE before 1 p.m. to get in for free. Don't be late -- after that, admission is $20.