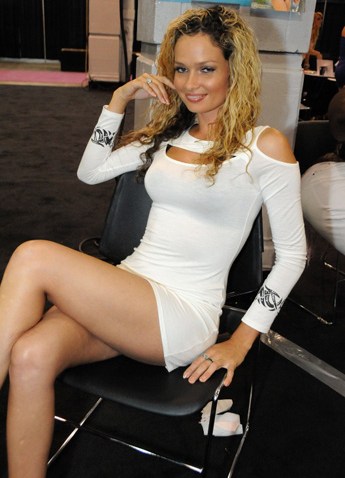 Mother's Day is almost upon us, and even if you yourself haven't experienced the (mildly terrifying) wonder of childbirth, anyone can appreciate a good brunch. Here are some places not too far from the District to treat yourself to a great (and potentially boozy) Sunday brunch.
Philadelphia
12 Steps Down: This South Philly dive offers an unusual take on brunch, in that they only offer a liquid brunch. If you're not in the mood for "breakfasty" foods, but can go for a good mimosa, visit 12 Steps from 11 a.m. to 3 p.m. for $3 Bloody Marys and mimosas and get lost in heavy food and delightfully light conversation. 831 Christian St.
Abbaye: For the brunch lover who loves a twist, Abbaye offers the traditional takes on brunch like buttermilk pancakes and omelets, but also a whole section devoted to hangovers (which you will undoubtedly exacerbate with draft specials and $4 mimosas) with fare like seitan cheesteaks, huevos rancheros and potato pancakes. 637 N. 3rd St.
Amada Restaurant: For $40, the upscale Spanish restaurant, Amada, offers a brunch tasting menu of delicious, traditional Spanish food. If tasting isn't your thing, take the plunge and order a plate and a glass of wine from their extensive drink menu.
London Grill: For Mother's Day, London Grill will host a $25 per person ($15 for kids) three-course-meal from 10 a.m. to 3 p.m with a make-your-own Bloody Mary and mimosa bar. 2301 Fairmount Ave.
Baltimore
Alchemy: Smoked salmon omelet, Alchemy Benedict and sweet potato pancakes are some of the yum-inducing items you can expect to see on Alchemy's brunch menu. Wash down all of the brunch madness with Mojo Mojitos, Flirty Margaritas and Ruby Relaxers. 1011 W. 36th St.
Golden West Cafe: A Wild West ambiance with a south-of-the-border menu is the Golden West's claim to fame. Break away from the mimosa-sipping norm and have a nip of Irish coffee, hot spiked cider, or even a Diomosa carafe, instead. 1105 W. 36th St.
Clementine: This year's Mother's Day brunch menu at Clementine includes vanilla crepes with rabbit confit, farm lamb shoulder, vegetarian quiche Lorraine and salmon Benedict. We're not drooling, our mouths are just crying with joy. 5402 Harford Road
Victoria Gastro Pub: Everything about Victoria's menu is right. There are duck fat fries, lobster grits, mascarpone stuffed french toast and a ton more delicious foods that will tempt you to move into the dumpster behind the building just so you can be near all of this goodness. For your liquid needs, join their beer or cork club for a dive into the world of international beer and wines. 8201 Snowden River Parkway, Columbia, Md.
Virginia Beach
TradeWinds Restaurant: Located in the Virginia Beach Resort Hotel, TradeWinds offers a selection of fresh seafood, fresh fruit and an entire chocolate fountain, from 10 a.m.-3 p.m. 2800 Shore Drive
Waterman's Surfside Grille: While their usual brunch menu is something of a superstar itself, Waterman's has prepared a special menu for all Mother's Day feasters in the area. Have your choice of steak and eggs, crab and shrimp quiche, or whatever else happens to catch your eye. Top off that perfect meal with fresh-squeezed mimosas, Bloody Marys or a newly introduced Rubyosa (all the fun of a mimosa with all the glory of a grapefruit). 415 Atlantic Ave.
Citrus: Citrus is a hometown hero in the Virginia Beach area, and it's no wonder with a breakfast/brunch menu as extensive as theirs. Their specials change every weekend, but don't be afraid to try something a little different like a beach Benedict (made with avocado), a crab omelet or a mango almond croissant. 2265 W. Great Neck Road

Croc's 19th St. Bistro: Drag Yourself to Brunch, Sundays from 11 a.m. to 2 p.m. for drink specials, a delicious brunch menu and a drag show that would make you scream (if your mouth weren't full of pineapple mimosa). Reservations are a must and the show is 18+, but if you want to give your mom most memorable Mother's Day she's ever had, don't be afraid to step out of the box with this one.