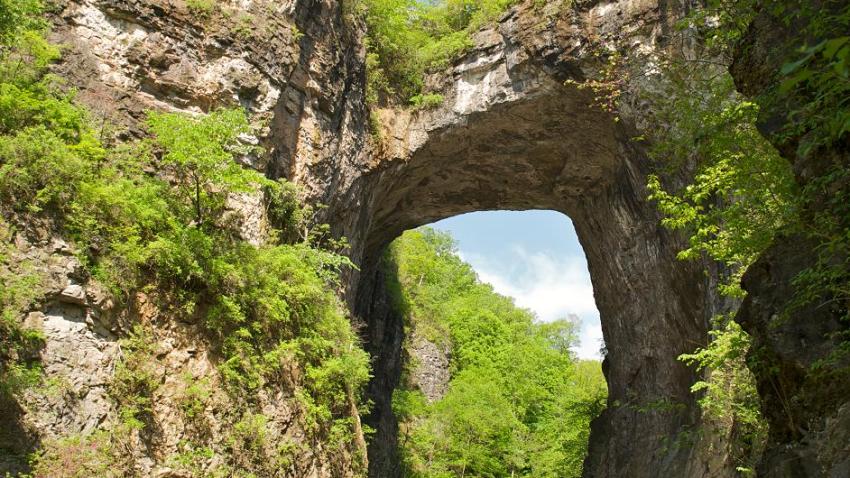 Forget about cooking and cleaning this Thanksgiving -- spend the holidays at Natural Bridge for an easy (and nearby) holiday getaway. Yes, there's more than just a bridge. There's also turkey.

The Natural Bridge Hotel is offering a Thanksgiving day buffet ($26.95 per person) this Thanksgiving, from 11:30 a.m. to 3 p.m. Why choose the Natural Bridge Hotel versus any other Thanksgiving Day plan? No cooking, less stress, and, hey, there's also that 215-foot-tall Natural Bridge that Mother Nature carved from limestone located near the hotel (photo op time!).

During your stay, check out the caverns, too. They descend 34 stories underground, swerving through layers of limestone. A tour will last 45 minutes, but book soon, because the caverns close for the season Dec. 1.

The Cedar Creek Trail is another activity you should plan on visiting during your stay. The trail goes under the Natural Bridge, makes its way through the picturesque Lace Falls, a 50-foot cascading waterfall, and ends at the James River a few miles south.

Accommodations at the Natural Bridge Hotel include rooms in the historic hotel ($79-$99 per night) as well as a village of single-room cottages.

Natural Bridge is located at 15 Appledore Lane, Natural Bridge, Virginia, about three hours west of downtown D.C. Call 800-533-1410 for more info.