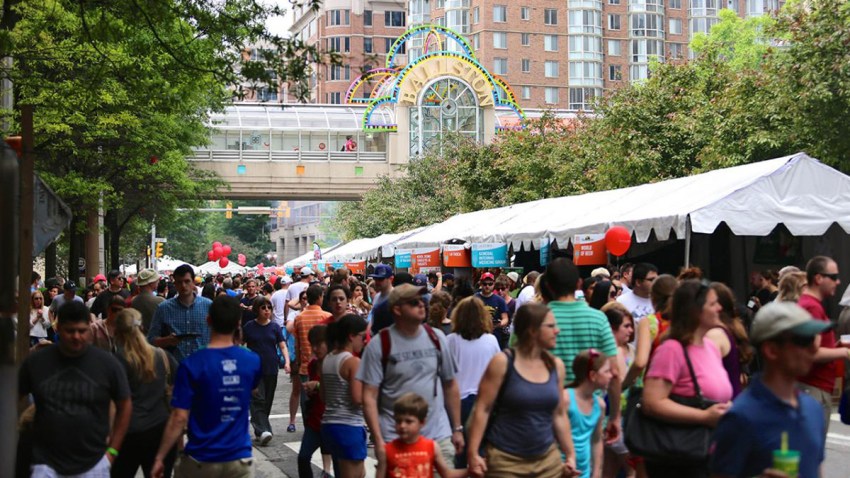 Ben's Chili Bowl, Mussel Bar & Grille and The Front Page are among nearly 50 local restaurants you can sample at the 29th annual Taste of Arlington festival Sunday.
This year's event is being held in partnership with Deschutes Brewery, a traveling brewery that brings its outdoor Street Pub to daylong festivals around the country. Deschutes will set up a 400-foot bar to serve a variety of brews to visitors at Taste of Arlington's bigger-than-ever beer garden.
But the food and drink fun isn't only for the adults. Dogs can run in the pop-up BarkPark, and kids can enjoy games, face paint and a rock wall in the KidZone. Cover bands will also play live music throughout the day.
The Girls on the Run 5K also kicked off the event.
Admission to the event grounds and concert area is free, and guests can purchase food and drink, KidZone and BarkPark tickets online. Prices increase the day of the event. A portion of the proceeds will benefit the Arlington Food Assistance Center, which provides groceries to those in need.
Taste of Arlington is near the Ballston-MU Metro station from noon to 6 p.m., and the Street Pub will be open until 7 p.m.