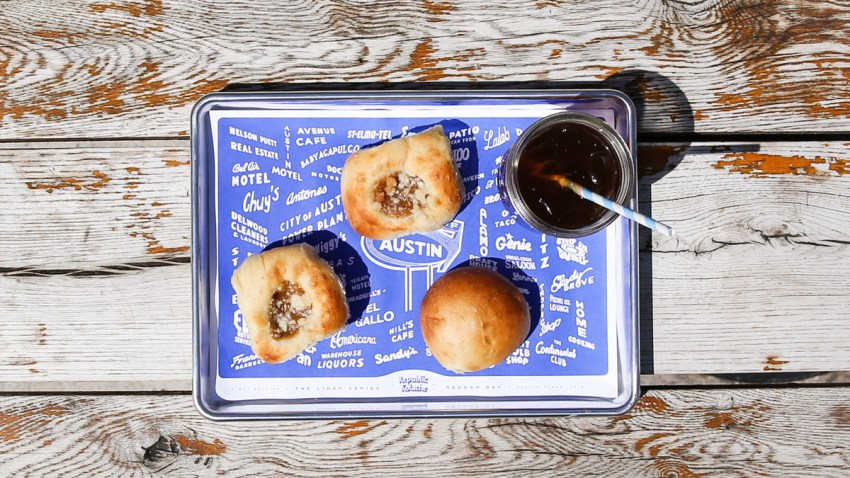 D.C. has remained in the throes of cupcake overload, but two delightful bake shops are expanding the opportunities to get the ultimate sugar rush. Head over to Shaw or Alexandria for sweet treats from these new spots.
Republic Kolache (917 V St. NW)
Texans have been raving over the kolache ever since this delicious Czech pastry was made famous by the Czech Shop in West, Texas. Filled with either fruit or savory fillings (think blueberry, poppyseed, or jalapeño sausage and cheese), kolaches have become a beloved snack or breakfast food for residents of the Lone Star State, both Czech and non-Czech alike.
Now, former Texans Brian Stanford and Chris Svetlik have decided to open the first kolache bakery in the District. Opening Saturday in the Shaw area, Republic Kolache will be offering blueberry, four cherry and a few other delights. Check out their website for the official countdown.
Sugar Shack (804 N. Henry St., Alexandria)
Sugar Shack Donuts, which got its start in Richmond, was named one of the top 10 donut shops in the country by USA Today. Taking this title into expansion mode, former politician Rob Krupicka recently opened the Northern Virginia outlet in Alexandria by the Duke Street Metro station. Hand-rolled donuts are made from locally sourced ingredients ranging from traditional favorites to newly inventive ones. Daily specials are announced via Facebook.