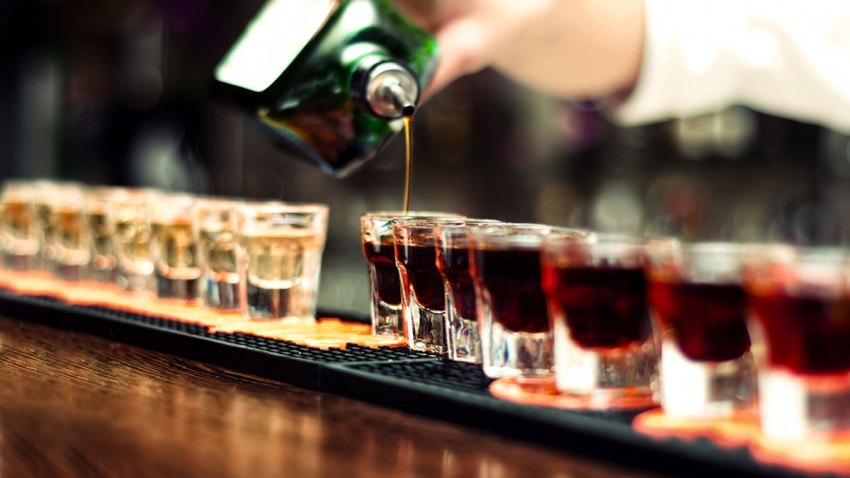 When you think about red lights and D.C., speed cameras may come to mind.
But there used to be another meaning -- and in a wink-wink-nudge-nudge twist on words, friends and business partners Aaron Gordon, Robert Underwood and brothers Ari and Micah Wilder are opening Red Light, Cocktails and Dessert Bar this month at 1401 R St. NW, in an area definitively known as D.C.'s "red light" district... well, before gentrification took hold, anyway.

However playful the name of the restaurant is, the focus on desserts and cocktails will display serious talent. One of the partners, Robert Underwood, will act as executive chef, and yes, he's that Robert Underwood, i.e. the former head pastry chef at the award-winning KOMI and Marcel's.

Chef Underwood's menu at Red Light will offer 10 desserts changing daily, reflecting the season, and a featured soufflé. Dessert choices will be priced from $8 to $10. Opening selections include:
Soufflé of the Moment– white chocolate Grand Marnier
Pistachio Tea Cakes – with local strawberry jam and lavender gelato
Abuelita's Tres Leches – with toasted coconut cake and Zapaca rum
Black & Tan Donuts – ale batter beignets with a chocolate stout filling
Quinoa Brûlée Pudding – with caramelized bananas and spicy candied cashews
Also, a pre-fixe menu, complete with a cocktail or wine pairing, will also be available for $16 to $20 per person.

Speaking of cocktails, Red Light's cocktails will include a selection of 8 to 12 specialty drinks -- formulated by the Wilder brothers -- with "adult" desserts that combine cocktails and dessert ingredients for a delicious and spirit treat.
In a celebratory mood? Try one of the champagnes on tap. On tap! Surely, a first for D.C. Well, that's something to celebrate right there.