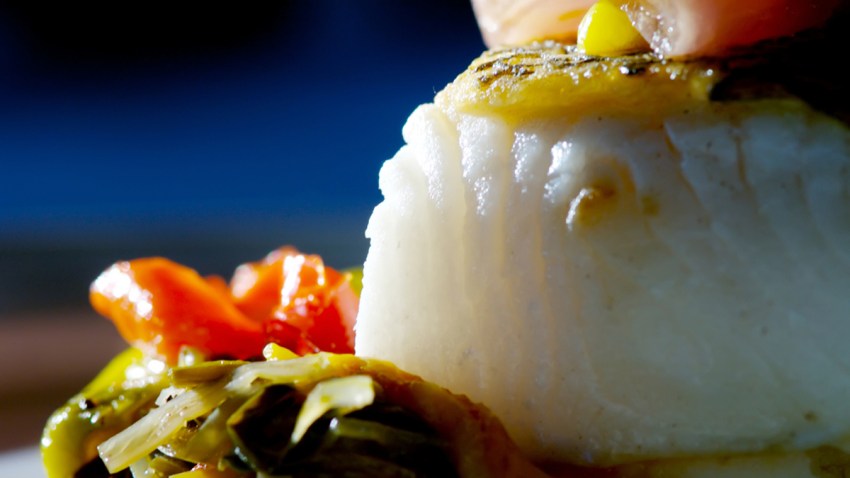 The churn-and-burn of new restaurants in D.C. is stronger than ever, with a plethora of recently opened and soon-to-be opened restaurants. Below are a few to consider:
Bonchon
1015 Half St. SE
Bonchon founder and CEO Jinduk Seh has created a legitimate phenomenon with his fried Korean wings, and the Navy yard brick-and-mortar of Bonchon provides the perfect chance to enjoy hometown favorite Korean fare. Bonchon chicken is cooked to order -- wings, drums, strips -- with a healthy dose of favorite sauces. Additional fare such as kimchi, rice bowls, bulgogi, fried rice and are available as well, but the spicy fried drums are a must.
Centrolina
974 Palmer Alley NW
This mix-use Italian market and restaurant in CityCenterDC is the first restaurant for Executive Chef Amy Brandwein but not her first foray into the D.C. restaurant scene. After helming and opening Alba Osteria and Casa Nonna, Brandwein is making sure the the Italian food scene in Northeast gets a bit more competitive.
The Dabney
122 Blagden Alley NW
Owner Jeremiah Langhorne will be making his D.C. debut in Blagden Alley -- La Columbe coffeeshop -- with The Dabney's seasonal mid-Atlantic fare. No indication of yet as to what "seasonal mid-Atlantic fare" necessarily means, but consider that his former kitchen was McCrady's and be on the lookout for the doors to open this fall.
L'Hommage Bistro Francais
450 K St. NW
In September, Mt. Vernon Square welcomed Hakan Ilhan's (Alba Osteria) foray into French cuisine. L'Hommage Bistro Francais is steered by Executive Chef Joshua Laban Perkins, who worked closely under famous celebrity chef Eric Ripert (Le Bernardin). In addition to regular French culinary classics like duck terrine and boeuf bourguignon, L'Hommage will also offer moules-frites four different ways, all priced at $18 each: Marinière with white wine, butter, shallots and garlic; Moules à la Diable in spicy tomato broth; Curry Lime Broth with coconut milk and kefir, as well as Monagasque, chopped tomato, red onion, garlic and basil.
Masseria
1340 4th St. NE
In August, former Bibiana Executive Chef Nicholas Stefanelli entered the rarefied world of restaurant owner with the opening of Masseria in hot Northeast D.C. Masseria's cuisine is inspired by the Italian seaside region of Puglia. Three-, five- and eight-course tastings cover items such as open ravioli with zucchini, Connecticut sweet shrimp, squash blossom and zucchini puree and sausage-stuffed roast quail with broccoli rapinni puree and pickled cherry pepper sauce. Currently open for dinner only Tuesdays through Saturdays; closed Sundays and Mondays. The garden opens at 3 p.m. on Saturdays, weather-permitting, for cocktails, wine, champagne and bar snacks only.
Momofuku
CityCenterDC
When David Chang announced last spring he would be opening an outpost of his cult-fave Momofuku -- and his business partner's Christina Tosi's Momofuku Milk Bar -- D.C. foodies waited with baited breath for the summer opening... and they are still waiting. No further updates have been given on when the 300-seat restaurant in CityCenterDC will finally fling open its doors, but there are locations in NYC, Toronto and Sydney for the adventurous set.
SER
1100 N. Glebe Road, Arlington
While a Spanish-focused cuisine is the goal, SER is not a tapas restaurant. Ambitiously trying to cover every food region of Spain, Executive Chef Josu Zubikarai partnered with husband-and-wife team Javier Candon and Christiana Campos-Candon to open their first restaurant. The self-described "neighborhood" spot calls their fare authentic comfort foods from Spain.
Unnamed Project by Alex McCoy
845 Upshur St. NW
Food Network Star guest star and, more importantly, former chef for Duke's Grocery Alex McCoy has decided to venture out on his own. His yet-unnamed Petworth restaurant has an opening date set in October, with a focus on southeast Asian fare. No official menu released yet.