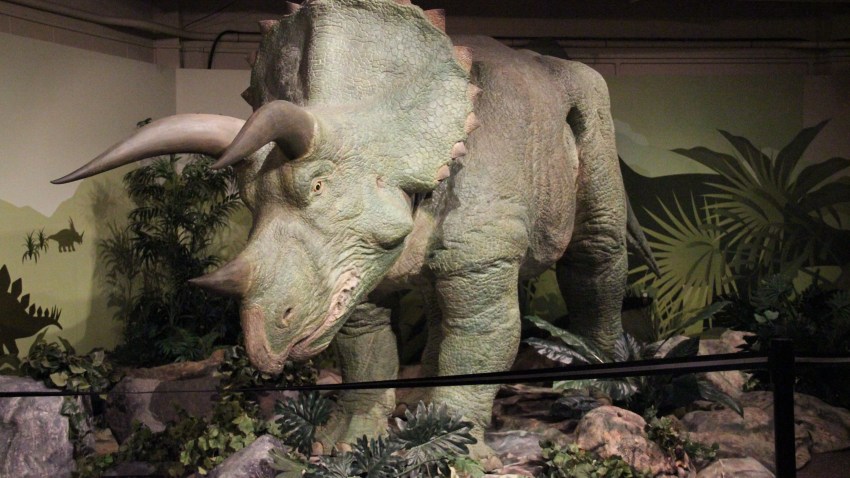 Virginia has its very own Jurassic Park (but without all the terrifying attempts by dinosaurs who want to eat you) at a new interactive dinosaur exhibit at the Science Museum of Virginia.
Experience and interact with a nine-foot-tall animatronic triceratops. This beauty of a beast can be seen quietly munching on plants, lifting its head to look at you and using its beastly roar to talk to you. And yes, it's really interactive -- the more you move, the more Triceratops moves.
You'll also be offered the chance to enter a simulator that gives you a bird's eye view of what it's like to be a gigantic dinosaur in a time long gone. In the simulator, you'll mingle with other dinosaurs as you see what dinosaurs had to deal with, as far as the landscape and prey.
The Scene
The most fun things to do and places to be in D.C., Maryland and Virginia
The "Be The Dinosaur" exhibit on display at the Science Museum of Virginia (2500 West Broad St., Richmond, Va.) through May 11.
Museum admission is $11. Hours are Tues.-Sat. 9:30 a.m.-5 p.m. and Sun. 11:30 a.m.-5 p.m. The Science Museum of Virginia is located about two and half hours from D.C.