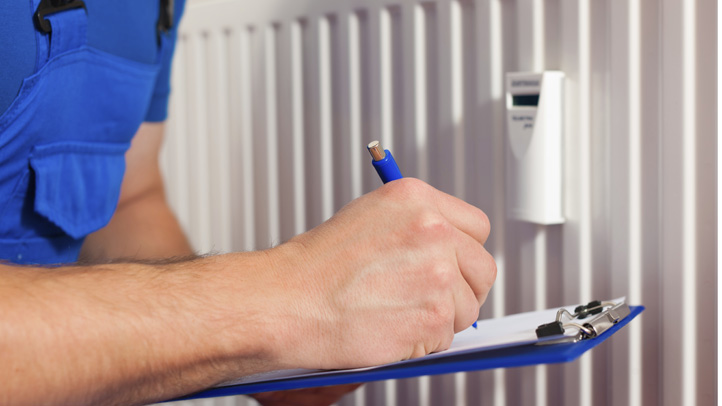 The following content is created in consultation with Michael & Son. It does not reflect the work or opinions of NBC Washington's editorial staff. To learn more about Michael & Son, visit MichaelandSon.com.
Could you imagine having no heat, A/C or hot water for a month? What about a year? For most of us, a day without any of our basic necessities is barely tolerable. However, for the Austin family of Washington, D.C., living without basic necessities was just a way of life. While many dream of new cars, vacations and money, Michelle Austin had only one dream: a warm home with hot water for her five children. Although the family had gone years without hot water and heat, the record setting cold temperatures and snow falls of this winter sent Michelle into a panic. She decided to reach out to local non-profits for help and after numerous rejections, she finally received a phone call from "The Michael & Son Cares Program".
"When I got the news that Michael & Son was going to help me, I broke down in tears" said Michelle Austin. "I had lost all hope and assumed we would just have to bear the cold" continued Austin. Within a matter of a few days, Michael & Son Services got hot water and heat running throughout the Austin family home. Before Michael & Son stepped in, Michelle would spend hours in the morning boiling water for her children's baths. Without a working furnace, the family was forced to use space heaters, which are not only dangerous but extremely costly as well.
As is always the case, Michael & Son went above and beyond just making home repairs. Tune in to NBC4 this Saturday, May 17 at 10 a.m. for this weekend's episode and find how Michael & Son Services gave the Austin family's children a day they will never forget. You can see the whole story on the next episode of Helping Hands. Also, like Michael & Son on
Facebook
, follow us on
Twitter
and subscribe to our
YouTube page
to stay on top of all the Helping Hands updates.